Diploma Description
To earn a certificate, students must declare their candidacy at the start of their program of study. To do so, please use the button above.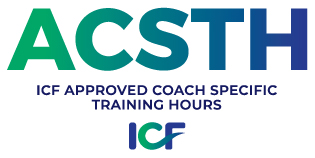 NYU SPS now offers two Certificates in Coaching: the Certificate in Professional Coaching and the Certificate in Executive Coaching. Both focus on developing coaches using a three-pronged approach: the theory and science, evidence-based models and tools, and International Coaching Federation (ICF) core competencies. Both have been approved for ICF approved coach specific training hours. Through applied practical sessions, students use these skills and techniques in a variety of client scenarios. Each course is 12 weeks long and provides 36 synchronous and 14 asynchronous hours of instruction, which will entitle students to earn 50 coach-specific training hours with ICF per course.
The Certificate in Professional Coaching is geared toward motivated professionals who want to learn or improve their coaching skills in everyday personal and professional situations. It will both educate new and already practicing coaches in a structured way based on the International Coaching Federation (ICF) core competency model. The curriculum examines the theory and science that informs coaching, coaching fundamentals, industry best practices, and the skills and structures required to coach clients effectively, from acquisition and contracting to successful completion of an engagement. This program consists of three courses.
The Certificate in Executive Coaching is designed for professionals who want to develop foundational and practical knowledge of coaching within a business context. Students become versed in the process for developing leaders' abilities to achieve professional and organizational goals and individuals' abilities to achieve personal goals. Students learn and apply skills and techniques to achieve individual and organizational effectiveness by incorporating theory and foundation into their practice of coaching. This program consists of four courses.
Both certificate programs were created to be in alignment with ICF standards. Upon a student's successful completion of either certificate, the program can be used toward an ICF Credential through the "ACSTH Path." Program Delivery Details are as follows:
The Certificate in Professional Coaching is awarded to students who successfully complete the following three required courses, as listed below. Only one course may be taken per semester, and courses must be taken sequentially.
Click here for more details on the Certificate in Executive Coaching.
Must be completed within
3 years
You'll Walk Away With
A base of theoretical knowledge to provide a profound context for why and how coaching works
The skills to interpret evidence-based models to facilitate learning and change
A foundation for effective coaching to occur
Knowledge of methods to establish trust- and safety-based relationships with clients
Effective coaching skills
Personal and professional coaching skills