The NYU School of Professional Studies High School Academy is a college and career readiness program that offers high school students the opportunity to explore professional careers while experiencing NYU campus life in New York City.
NYU High School Academy Experiences Carousel
Our Programs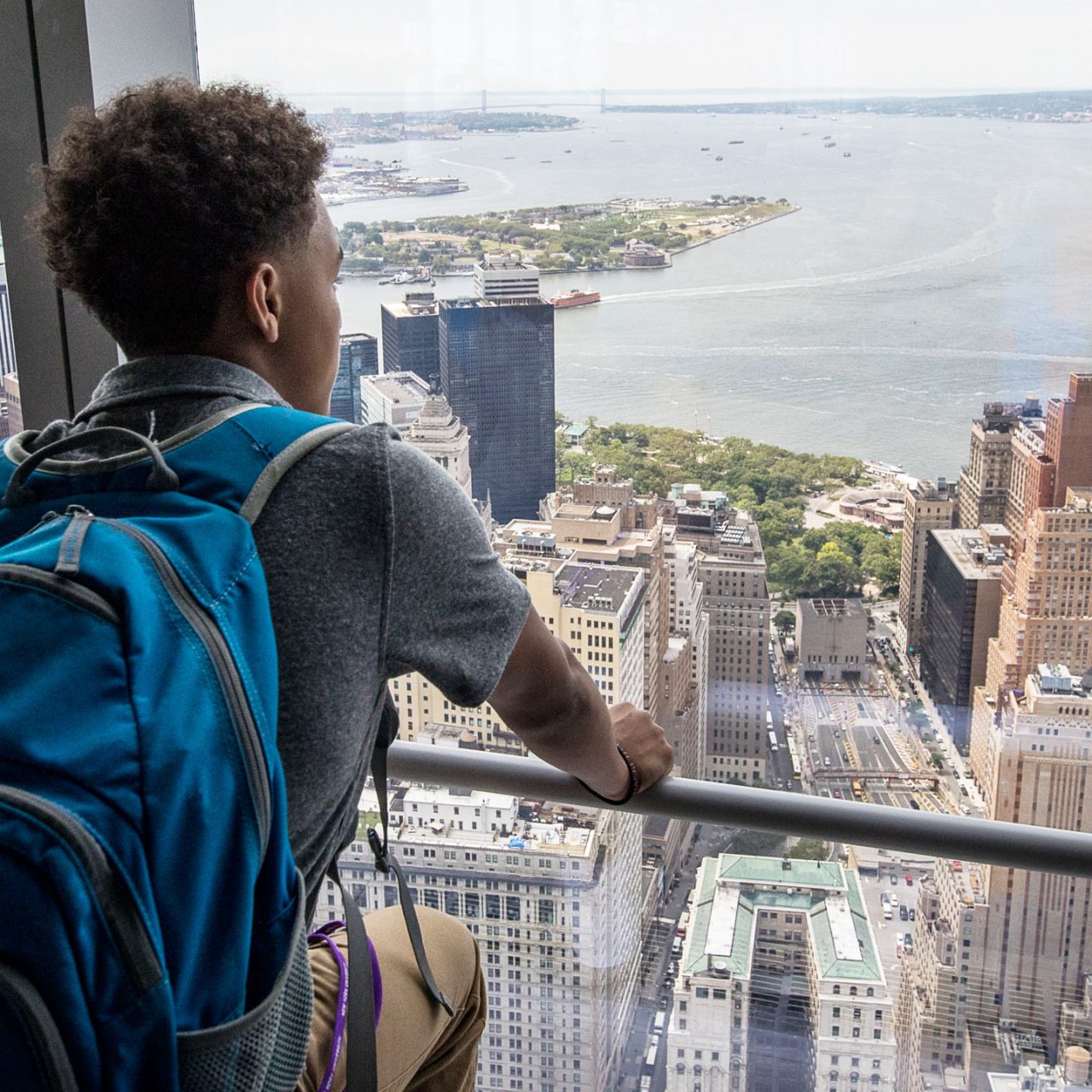 Career Edge - NYU High School Summer Program
These one-week NYU high school summer programs are geared for college and career readiness and provide an immersive, industry focused learning experience in fields that range from real estate to pre-law and photography to digital storytelling. Learn with students from around the world as you explore NYC and experience what it's like to live in an NYU dorm.
Learn More about Career Edge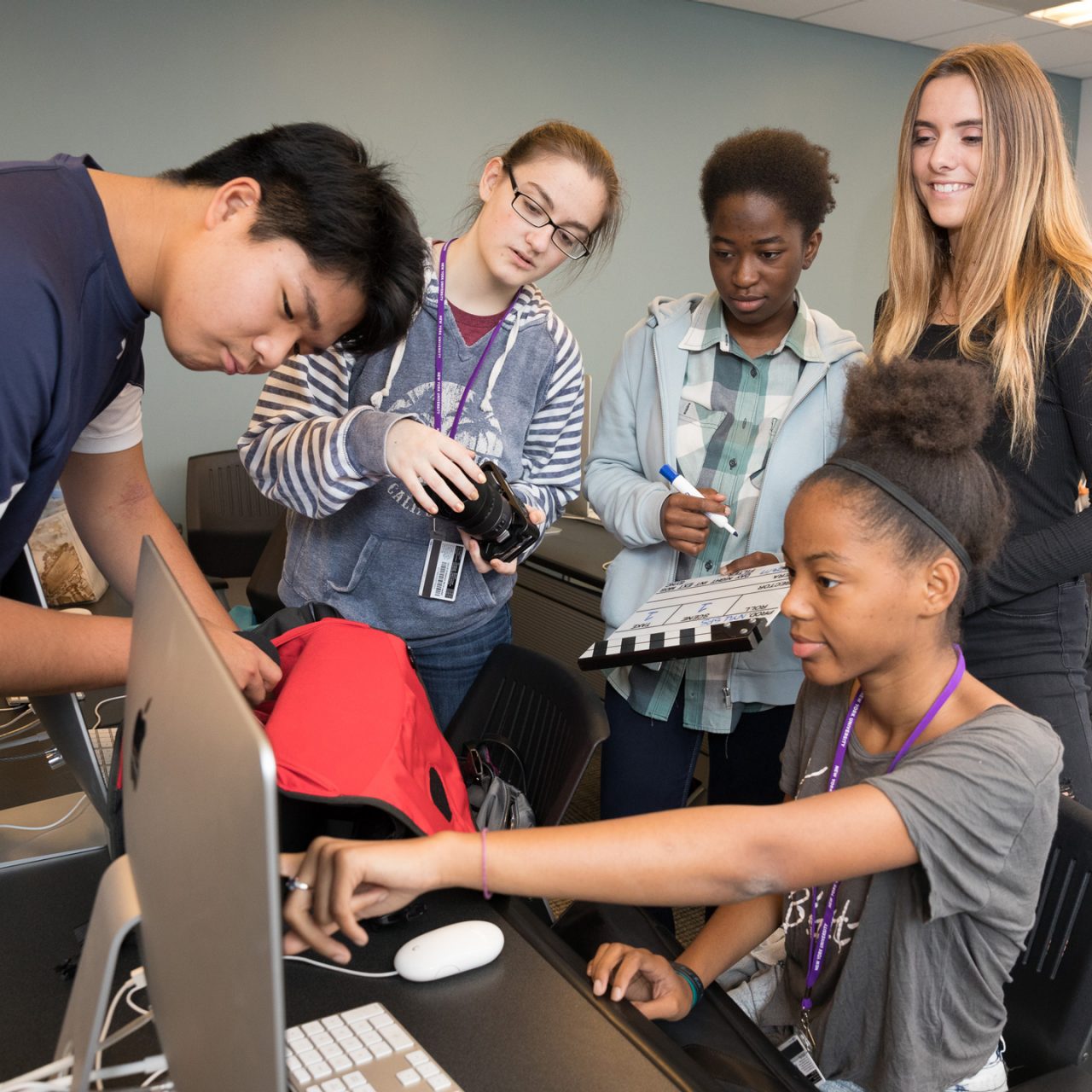 Weekend Workshops - NYU High School Programs
Weekend Workshops are available in the fall and spring. These college and career readiness intensives are practically and professionally focused, delivering content from writing a college essay to fundamentals of financial technology and careers in criminal justice to writing for television.
Learn More about Weekend Workshops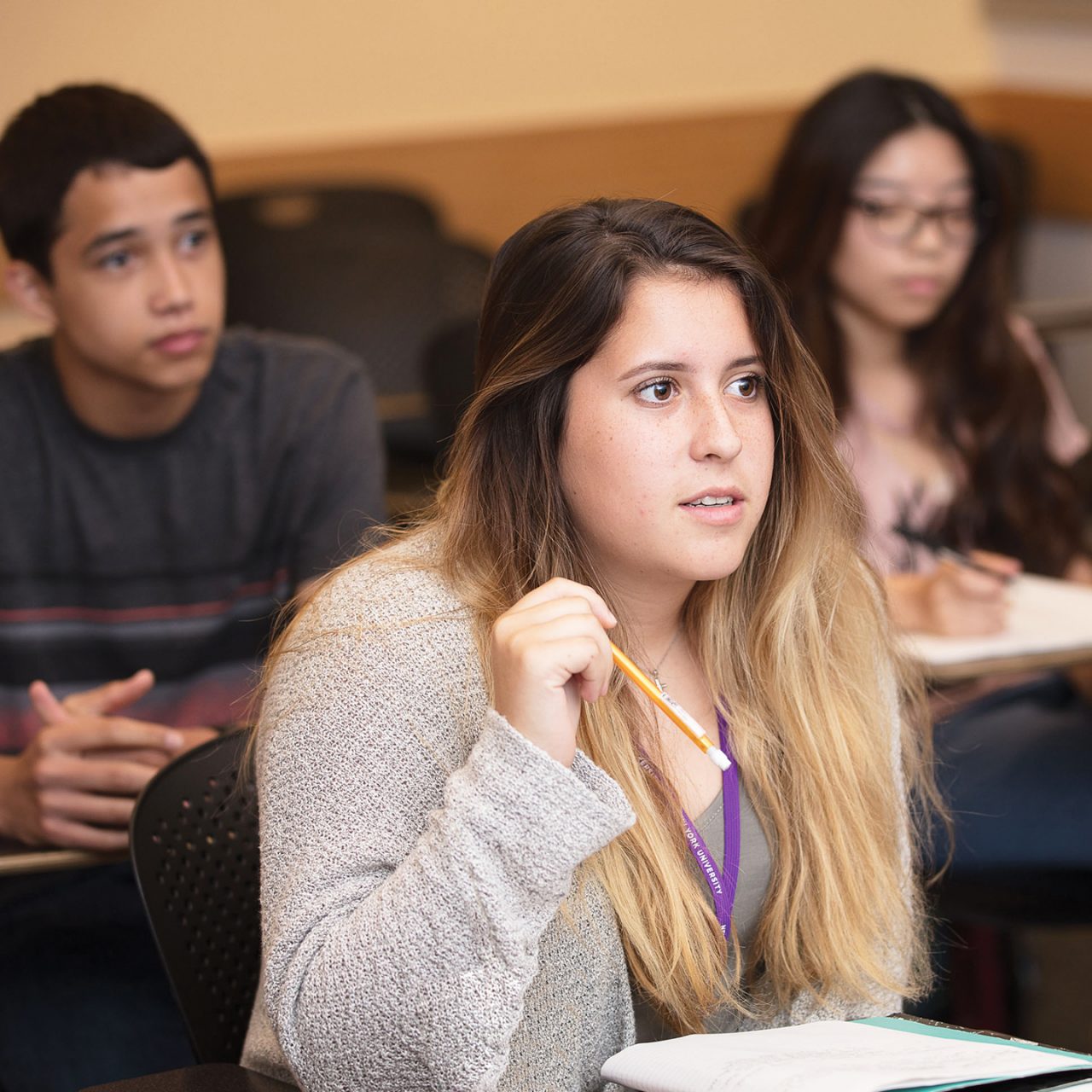 NYU Precollege
NYU Precollege offers highschoolers the opportunity to experience life as an NYU student, earn college credits toward a future degree, and immerse themselves in the dynamic, global community that is New York University.

Take undergraduate courses in a wide range of academic subjects taught by NYU's world class faculty including Principles of Marketing, Business Organization & Management, Hospitality & Tourism Sales & Marketing, Introduction to Sports Management, and Real Estate Finance. Explore a possible future major or discover a new academic interest, all while engaging with NYU classmates from around the world.
Learn more about NYU Precollege
Learn More About NYU High School Academy Carousel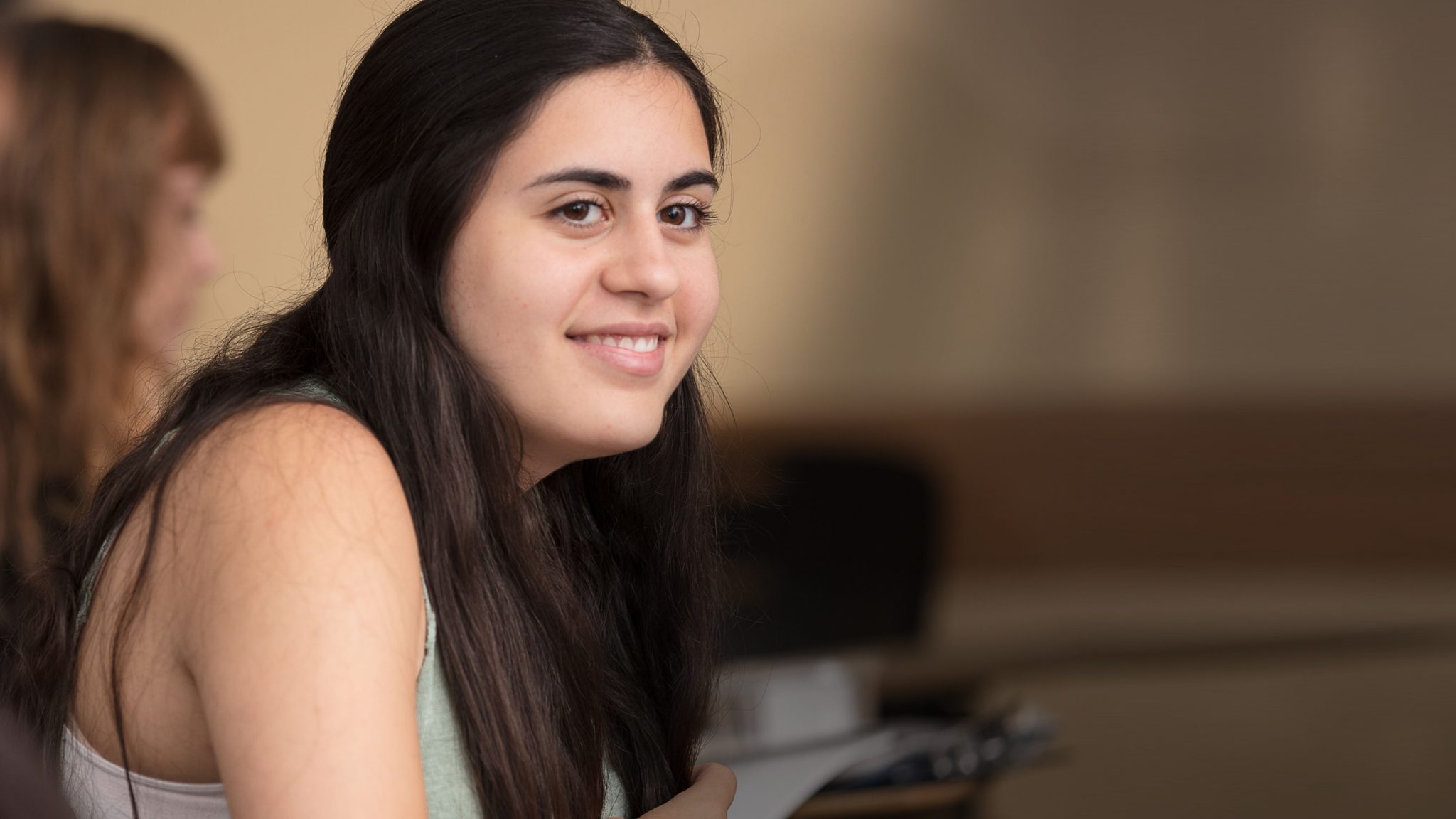 Student Life
NYU SPS High School Academy student life is richly rewarding. You'll meet and mingle with students from across the country and around the world, as you explore all that NYC has to offer.
Learn More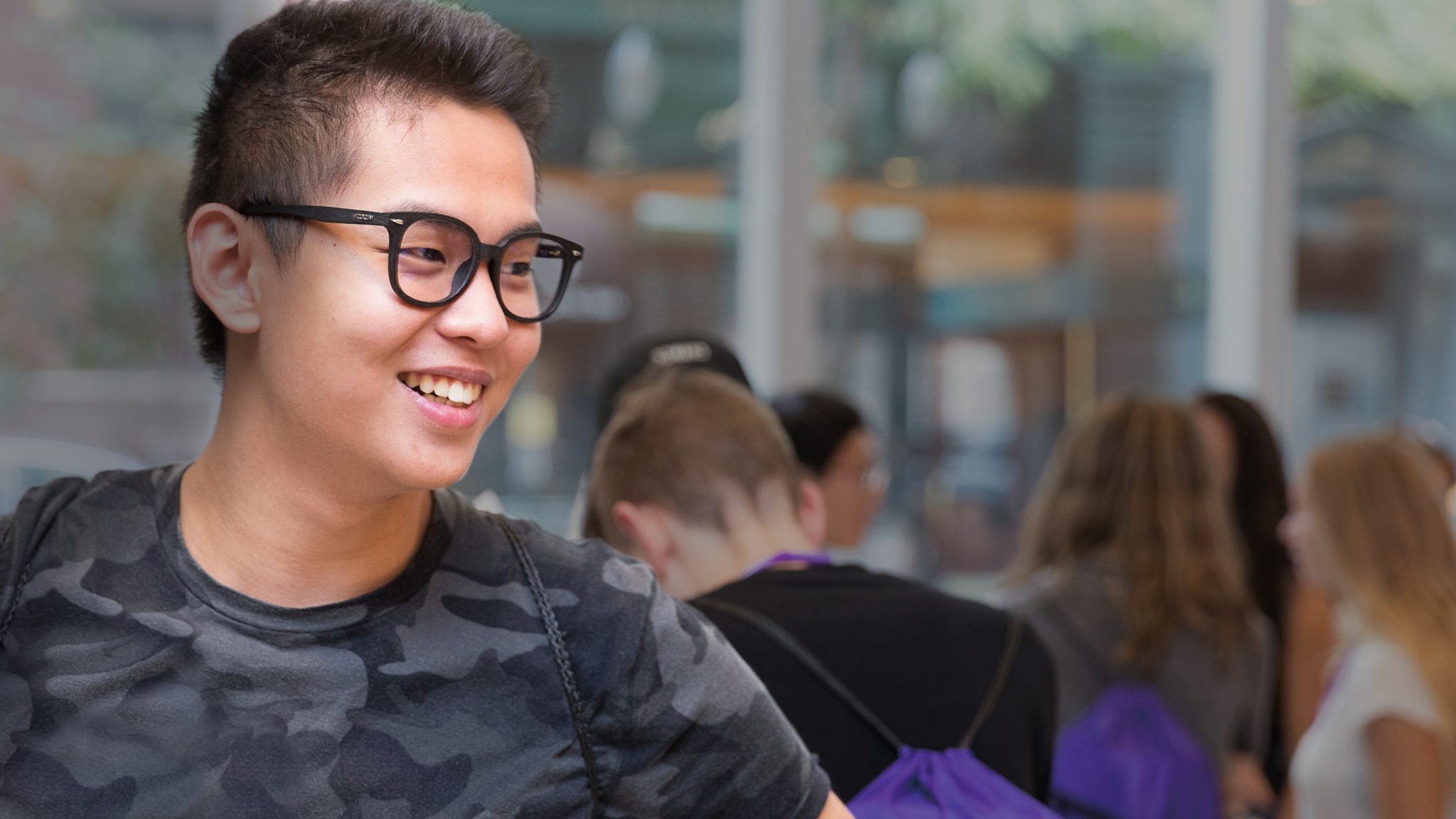 International Students
We welcome many international students to our Career Edge and Summer College programs! If you are an international student, we have compiled important information you will need to participate.
Learn More
Aspire Program
Empowering local high school students to become first-generation college students, this transformative two-year program offers you the tools and support to move ahead in college and career.
Learn More