2022 Undergraduate Convocation Ceremony Speakers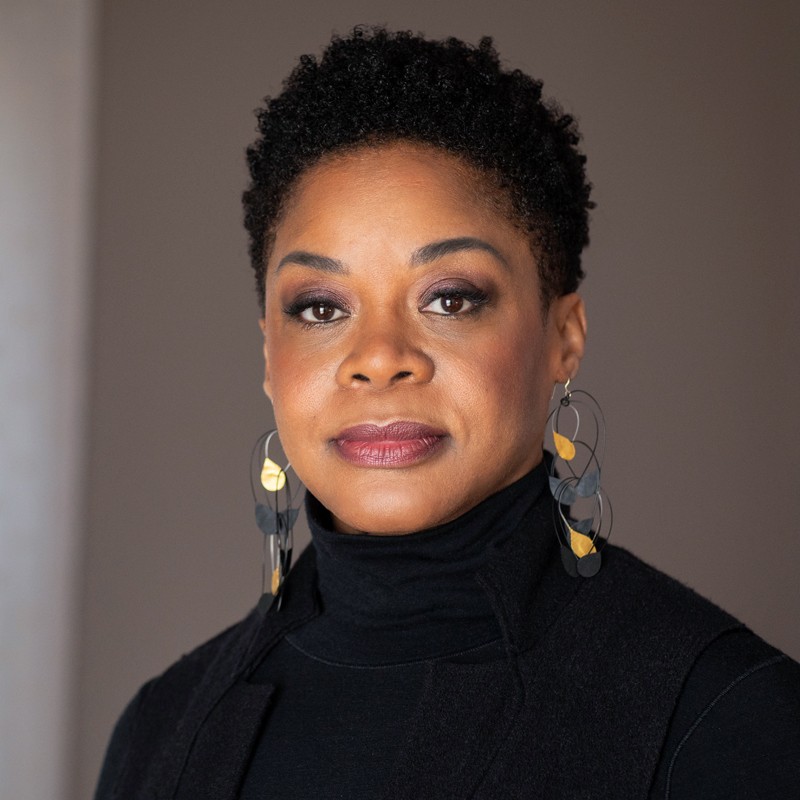 NYU SPS Undergraduate Convocation Speaker
Crystal Williams '98
President, Rhode Island School of Design
Crystal Williams believes that education, art and design, and commitments to equity and justice are essential to transforming our society. Williams has more than two decades of higher education experience. During that time, she has been an institutional catalyst, helping to envision, define, and achieve greater outcomes for students, faculty, and staff. As a faculty member, she has focused on advancing artistic inquiry and engagement. As a leader, her work has ensured that institutions are more effective, mission-aligned and diverse, equitable, and inclusive.
After an international search for a leader with the capability and passion to educate artists, designers, and scholars for a rapidly changing future, Williams was named the 18th president of the Rhode Island School of Design (RISD), which was founded in 1877 as one of the first art and design schools in the US. She assumed the presidency on April 1, 2022. Her global vision will serve to guide RISD's role in helping to create a more just, fair, and sustainable society.
Prior to joining RISD, Williams served as Boston University's (BU) inaugural vice president and associate provost for community & inclusion (2020–22).  In this role, she provided leadership, vision, management and strategic direction for initiatives that support the development of strong communities of faculty, staff, and students, promoting diversity, equity and inclusion within BU's 17 schools and colleges. She also served as associate provost of diversity and inclusion and as a professor of English, beginning in 2017.
Prior to her work at Boston University, Williams held similarly catalytic roles at Bates College (2013–17) and Reed College (as a faculty leader from 2000–11 and as a dean from 2011–13). At Bates, Williams served as associate vice president for strategic initiatives, professor of English, and senior advisor to the president, developing programs, strategies and measurable outcomes that enhanced diversity, equity and inclusiveness. At Reed, where she began her academic career as a professor of English, Williams became a faculty activist, working with colleagues to envision and create a more inclusive and diverse institution.
A deeply collaborative leader, she has helped to drive meaningful change in higher education through national roles and collaborations, including as a member of the Oversight Committee for the Sloan Foundation-funded STEM Faculty Leadership program; the Executive Committee for the Creating Connections Consortium (C3), an Andrew W. Mellon Foundation-funded consortium of liberal arts colleges and research universities; as co-chair of the Liberal Arts Diversity Officers; as a member of the steering committee for the Consortium for Faculty Diversity; and as a collaborator with senior members of the Mellon Northwest 5 Faculty Consortium.
An award-winning poet and essayist, Williams has published four collections of poems. She is the recipient of several artistic fellowships, grants and honors, including a fellowship from the MacDowell Arts Colony, an appointment as the Distinguished Visiting Professor of University Writing at DePauw University, a Master Poet residency at Indiana University, the Naomi Long Madgett Poetry Prize, a Literary Arts fellowship, an Oregon Arts Commission individual artist grant and a Barbara Deming/Money for Women artist grant, among others. Her poem "Elegy for Us," in response to Faith Ringgold's American People Series #20: Die, was commissioned by and is part of MoMA's Poetry Project. She is one of 10 poets commissioned by MoMA to write poems ("Double Helix," "Year After Year We Visited Alabama") as a part of the Jacob Lawrence: The Migration Series exhibition.
The daughter of an educator and a musician, Williams was raised in Detroit, MI and Madrid, Spain, and holds a BA from the NYU School of Professional Studies Division of Applied Undergraduate Studies (formerly the Paul McGhee Division), and an MFA from Cornell University.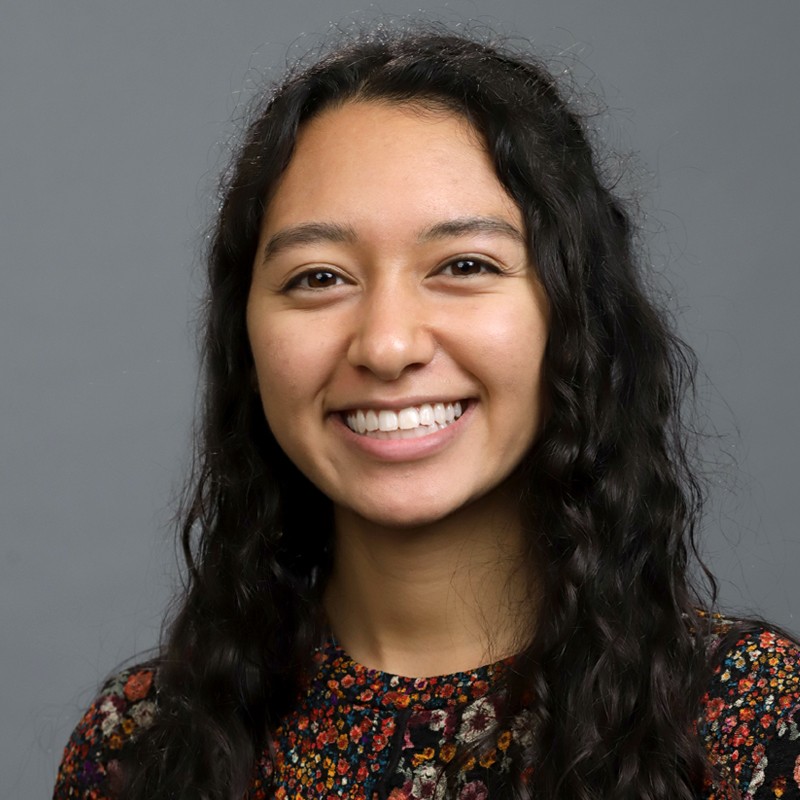 NYU SPS Undergraduate Convocation Student Speaker
Maya Kwok
NYU SPS Jonathan M. Tisch Center of Hospitality
BS in Hotel and Tourism Management
For as long as she can remember, a career in hospitality has always been an aspiration for Maya Kwok, the Undergraduate Convocation student speaker, who is graduating with a BS in Hotel and Tourism Management.
Growing up in the small farm town of Long Valley, NJ, in a multiethnic family (her mother is Dominican and her father, Chinese), Kwok, who hopes to run a bed and breakfast one day, said, "I've always wanted to be in a people-facing profession, to be part of a community, and to travel. The hospitality industry marries all three of my desires."
After graduating from high school, and upon the recommendation of her mother, an NYU alum, Kwok looked into the hospitality program at the NYU SPS Jonathan M. Tisch Center of Hospitality, and was immediately convinced it was the right fit for her. "What sold me was the program's focus on experiential learning and industry internships, as well as its location in New York City," said the 21-year-old. "While other programs are classroom-focused, here they encourage you to get your learning out in the world."
During her time at NYU SPS, Kwok has fully absorbed the academic and life lessons taught by her professors. Among the faculty members she mentioned is Marissa Hou, who also is a Tisch Center alum who shared practical career advice with her students in her lodging industry class. Another favorite is Clinical Assistant Professor Recep "Richie" Karaburun, who teaches courses in branding and marketing in the travel and tourism sector. "I just loved his passion for marketing," noted Kwok. "In his classes, the students fed off his energy and got just as excited about the subject matter as he did."
In addition to classroom learning, Kwok has taken full advantage of all that the Tisch Center hospitality program offers. She participated in several study-away opportunities at NYU Prague, NYU Berlin, and NYU Abu Dhabi. She interned with several companies, including with luxury wedding and special event planner Lauren Grech, who founded LLG Events and who also is an adjunct instructor at NYU SPS. This opportunity led to a full-time job offer after graduation.
Kwok also has been active in the NYU SPS community, serving on the NYU SPS Undergraduate Student Council, previously as events committee chair and currently as president, planning and executing SPS marquee events such as "Welcome Week," "Spirit Week," and "Global Village." "I love bringing different communities together. I love the logistics, the coordination, and the chaos of planning an event," asserted Kwok. Her leadership and academic activities have earned her the NYU SPS Dean's Undergraduate Scholarship and the Rama Scholarship for the American Dream from the American Hotel and Lodging Association. As she prepares to leave NYU, she hopes to share this thought with her fellow graduates: "Passion is infinite. It will take you to many places…places you didn't know it could take you. Something new can be around the corner if we are open to it."