2020/2021 Convocation Ceremony Speaker Bios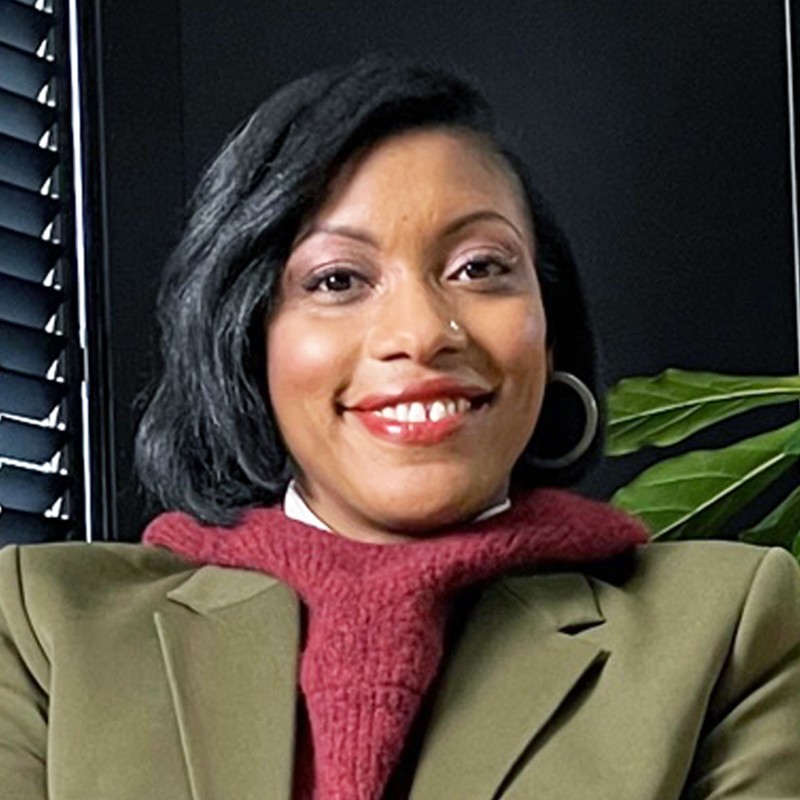 Simone Oliver
Global Editor-in-Chief
Refinery 29
Simone Oliver is an editorial and strategic thought-leader with experience in editing fashion, beauty, and lifestyle across platforms. She specializes in conceiving and shaping stories, while working across departments to deliver engaging content.
Most recently, Oliver was named global editor-in-chief of Refinery29, a creative global platform for all young people focused on style, wellbeing, and social issues. She is tasked with reinvigorating the brand, now owned by the Vice Media Group, and growing around pivotal issues that impact young women and underrepresented people—reproductive rights, pay equity, wellness, social justice, and evolving styles of self-expression. She leads the R29 brand across the US, UK, AUS, France, and Germany.
Before jumping back into journalism, Oliver worked on the Global Media Partnerships team at Facebook, leading the platform's work with magazine and lifestyle publishers; her work later extended to Instagram. She spent three-and-a-half years collaborating with and guiding partners on driving editorial and business value on Facebook and Instagram through building, reaching and engaging audiences, and pushing the envelope for innovative content.

Prior to bringing her editorial expertise to Facebook, Oliver was Allure magazine's digital director, where she shepherded the brand's website redesign and led its digital reinvention. She was responsible for all content and brand extensions, and helped push its digital properties to the next level. Under Oliver's leadership, Allure introduced a range of new video franchises that proved to be successful across distribution channels.

Before being recruited to Condé Nast/Allure, Oliver spent almost 13 years at The New York Times, and before departing the paper, she was the growth strategy editor for the Fashion & Styles, Food, and Travel sections, as well as T Magazine. While on the Audience team, she created and edited the NYT Living newsletter, a curated digest of fashion, style, travel, and food stories, which won a Webb's in 2016.

Leading up to her move to Audience, Oliver was the Digital Fashion editor at the Styles section, where she spearheaded the digital expansion of the Styles department. She also was the editorial lead for The Collection, the first Times fashion iPad app; adapted Bill Cunningham's "On the Street" column into a video feature; and was co-creator of Intersection: Where Culture Meets Style, a street style video series that explores personal style in the varied parts of New York City and around the world. In 2011, Oliver started The Times's first Instagram account (@NYTFashion).
Simone has written, edited and commissioned articles on topics ranging from fashion and beauty trends to social media culture. She's passionate about storytelling and style, and her work is a marriage of the two. Mentoring and coaching are also among her passions; and she participates on panels discussing fashion and style, digital publishing, and social media.

Building on her experience and passion for social storytelling and strategy, Oliver joined Syracuse University's S.I. Newhouse School journalism program in 2018 as an adjunct, teaching "Social Platforms, Processes, and Perspectives." She also has been a guest lecturer at the NYU School of Professional Studies Center for Publishing's Summer Publishing Institute.

Oliver lives in Brooklyn with her husband, young daughter, and infant son.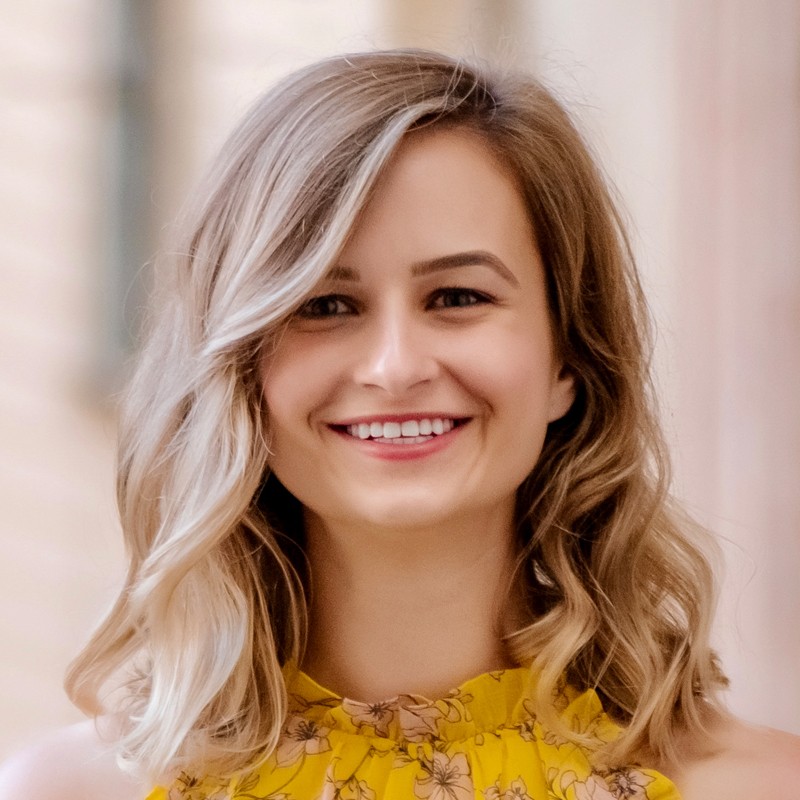 NYU SPS Convocation Student Speaker
Roksolana Sheverack
NYU SPS Division of Programs in Business
MS in Management and Systems, Concentration in Database Technologies
Roksolana Maria Sheverack, who earned an MS in Management and Systems (MASY) from the NYU SPS Division of Programs in Business in 2021, and who served as the graduate student speaker for that year, has been chosen to serve as the Convocation speaker for the ceremony that is being held this year for members of the Classes of 2020 and 2021 who could not attend their graduations in person, due to pandemic restrictions.

Sheverack has always embraced challenges with optimism, curiosity, and a growth mindset—qualities that have served her well in her life and her academic pursuits. The Ukraine native immigrated with her family to the US in 2000, speaking little English. She entered the fourth grade as an ESL student, an experience that shaped her aspirations to help other language learners.
Passionate about advocating for expanded access to higher education, while in college, Sheverack worked as an admissions counselor at the City University of New York (CUNY) - Welcome Center, where she engaged with students from countries around the world. She often shared her personal experiences and memories as a way to connect with them, encouraging them to reach beyond their comfort zones and immerse themselves in the English language.
Sheverack completed her undergraduate studies at the Brooklyn Campus of Long Island University (LIU) as part of the Honors program. She graduated with a BA in English and political science. While there, she was actively involved in the LIU community, serving as a mentor and a student ambassador. Interested in pursuing institutional research as a means to help colleges and universities make data-driven decisions to benefit students, she enrolled in the Division of Programs in Business MS in Management and Systems, which provided her with leadership, management, and technical skills.
Coming from a liberal arts background, she described her experience in the program as challenging but "beyond amazing," touting the deep industry experience of her professors. "The case studies were incredibly relevant to what I was learning, and the projects mirror many of the same issues that companies face on a regular basis," she said.
While earning her degree, Sheverack was actively involved in the SPS community. A Dean's Graduate Scholar, she served as public relations chair of the Management and Systems Student Association, an orientation leader, and a student mentor for the NYU SPS High School Aspire Program, where she met with three high school seniors regularly over the course of 10 months, helping them to navigate the college admissions process.
After graduation, Sheverack took six months to enjoy the things that she had missed out on during COVID, including traveling to Spain, Dominican Republic, and Mexico. Since the war began in Ukraine, she has volunteered with the Ukrainian National Women's League of America (UNWLA) in their efforts to help Ukrainian refugees. She is currently compiling a database of resources around the US that may be utilized by Ukrainian refugees, including available housing options and listings of Ukrainian organizations across the country.