Sign up for NYU SPS's two-day Metaverse Boot Camp on October 7 and 14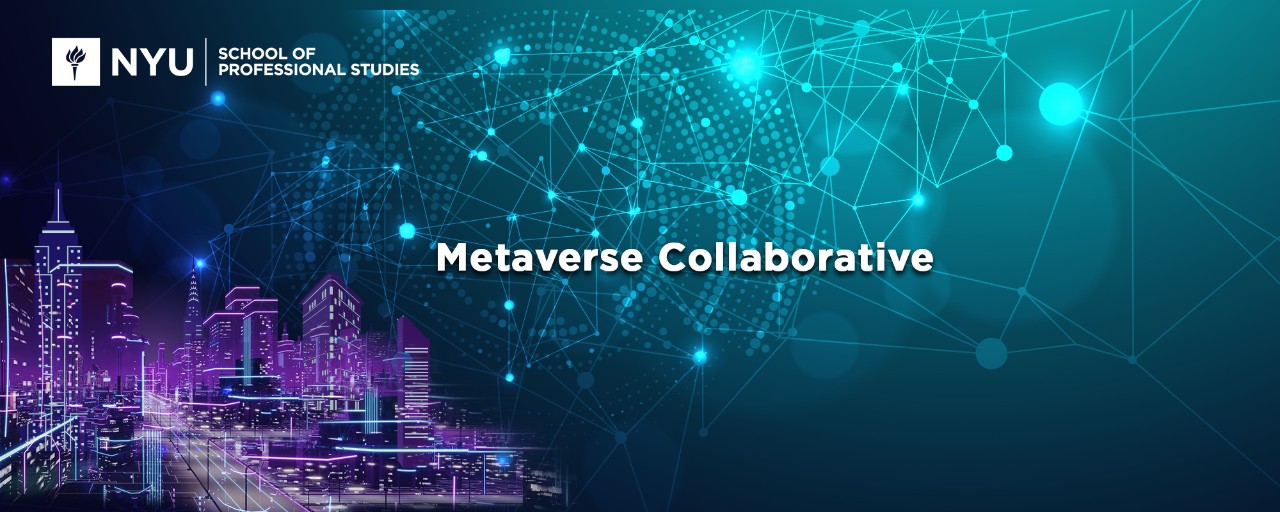 At the Nexus of Innovation & Opportunity
The Metaverse Collaborative at NYU SPS (the Collaborative) is a cross-industry initiative that is designed to prepare our students and industry partners to succeed in the Metaverse. We provide experiences and opportunities to explore, experiment, and lead in this emerging convergence of the physical, digital, and virtual worlds, which is impacting global industries, professions, and communities, as well as life as we know it.
 
The Collaborative does what NYU SPS does best—creating value for the Metaverse through teaching, experiencing, researching, and influencing all while ensuring access to new opportunities for a diverse student population.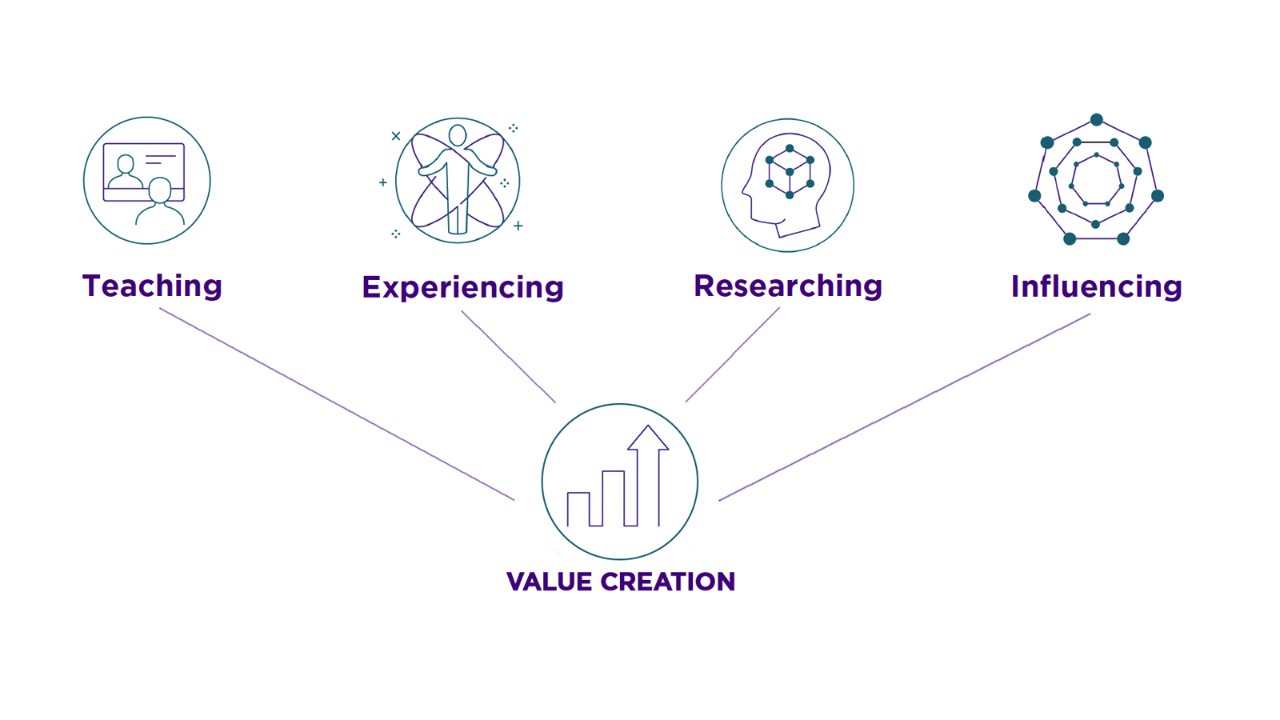 Latest from the Metaverse Collaborative
Metaverse Highlights: Week of October 3, 2022
Understanding and Navigating the Ethereum Merge
What is the Metaverse?
Why Does it Matter?
While it may be difficult to define the Metaverse, there is no doubt this new world of virtual and augmented reality will become part of our very existence, blurring the lines between what we know to be real and what we dare to imagine. At NYU SPS, we see the Metaverse as an influential tool, an empowering force, and an opportunity to move forward in new and innovative ways. It will challenge every assumption we make about education, business, technology, industry, and society. That is why we choose to explore, innovate, and lead in this new domain.
TRANSLATING KNOWLEDGE & UNDERSTANDING BY LISTENING, EXPLORING, & DOING
Our approach to learning about this new frontier is to dive right in and to understand how we can use these new tools, technologies, and philosophies to inform our teaching, empower our students, and advance the industries we serve. We are deeply involved in a wide range of research and projects that vary greatly in their focus, yet provide a common goal of sharing what we learn.
 
The media is abuzz with news about the Metaverse, a topic that has captured the interest and imagine of those who write and report on it, as well as those who will feel its impact on a daily basis. To keep you up-to-date on the latest developments, we have compiled a list of relevant articles—a mix of thought leadership and breaking news, which will be regularly updated. Refer to it for inspiration and for the critical stories and ideas that will shape the future of this continually evolving field.
WHO WE ARE AND WHAT WE DO
The NYU SPS Metaverse team members are thinkers and doers, innovators and researchers, who have come together around a shared common interest. We are deeply engaged in exploring this new phenomenon, its implications for and impact on teaching and learning, the industries we serve, and society as a whole.