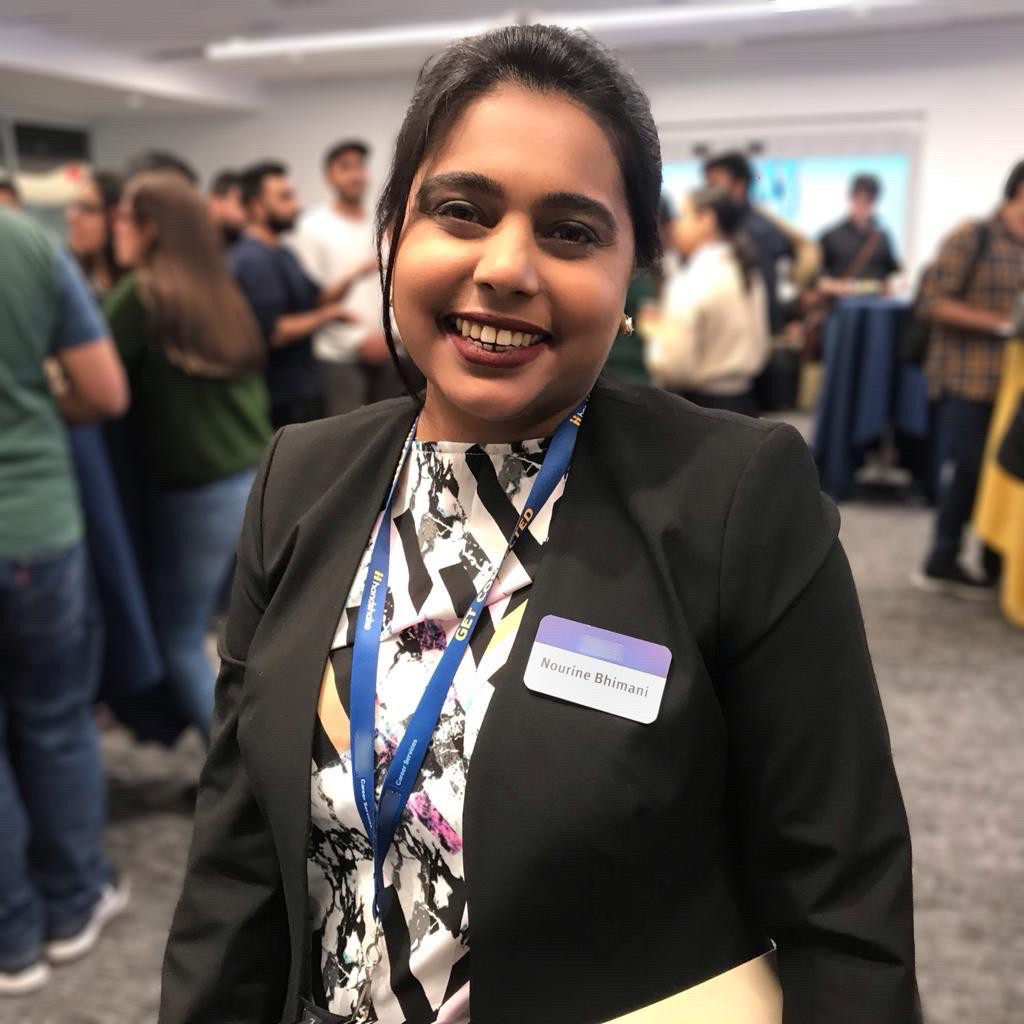 Nourine Bhimani is an Assistant Director and Career Coach at the NYU SPS Wasserman Center for Career Development where she helps undergraduate and graduate students and alumni in building meaningful careers.
Equipped with a strong experience in a variety of work settings and roles Nourine's career journey has been anything but conventional. Before coming to NYU she has worked with Pace University, NYC Department of Education and Columbia University in communications, professional development, career coaching, marketing, and event management roles. Nourine also brings with her a multi-function experience of working with Nonprofits and Banking and Financial Institutions from India. As a former international student and now a professional, and a First Gen immigrant, Nourine is deeply aware of the international student challenges. From her own career story she also realizes the value of having a strong support system as international students continue to strive for career success in a new country. Hence she is extremely passionate about supporting these students in their career journeys and also aims to contribute in cultivating a collaborative culture for professionals from immigrant populations. 
She holds a Master of Public Administration (MPA) from Baruch College (CUNY), New York, and a Master of Business Administration (MBA) with a specialization in Marketing from the University of Pune, India. Outside of work, Nourine is a passionate volunteer and strongly believes in the ethic of "giving back". She is an active member of a faith based professional community that works for career advancement of professionals of color. She also enjoys cooking, nature, reading, and writing. In her free time, she is hooked either to her diary or her skillet.