Guest Retention Marketing
Contact us below to be notified when this course is offered again in the future.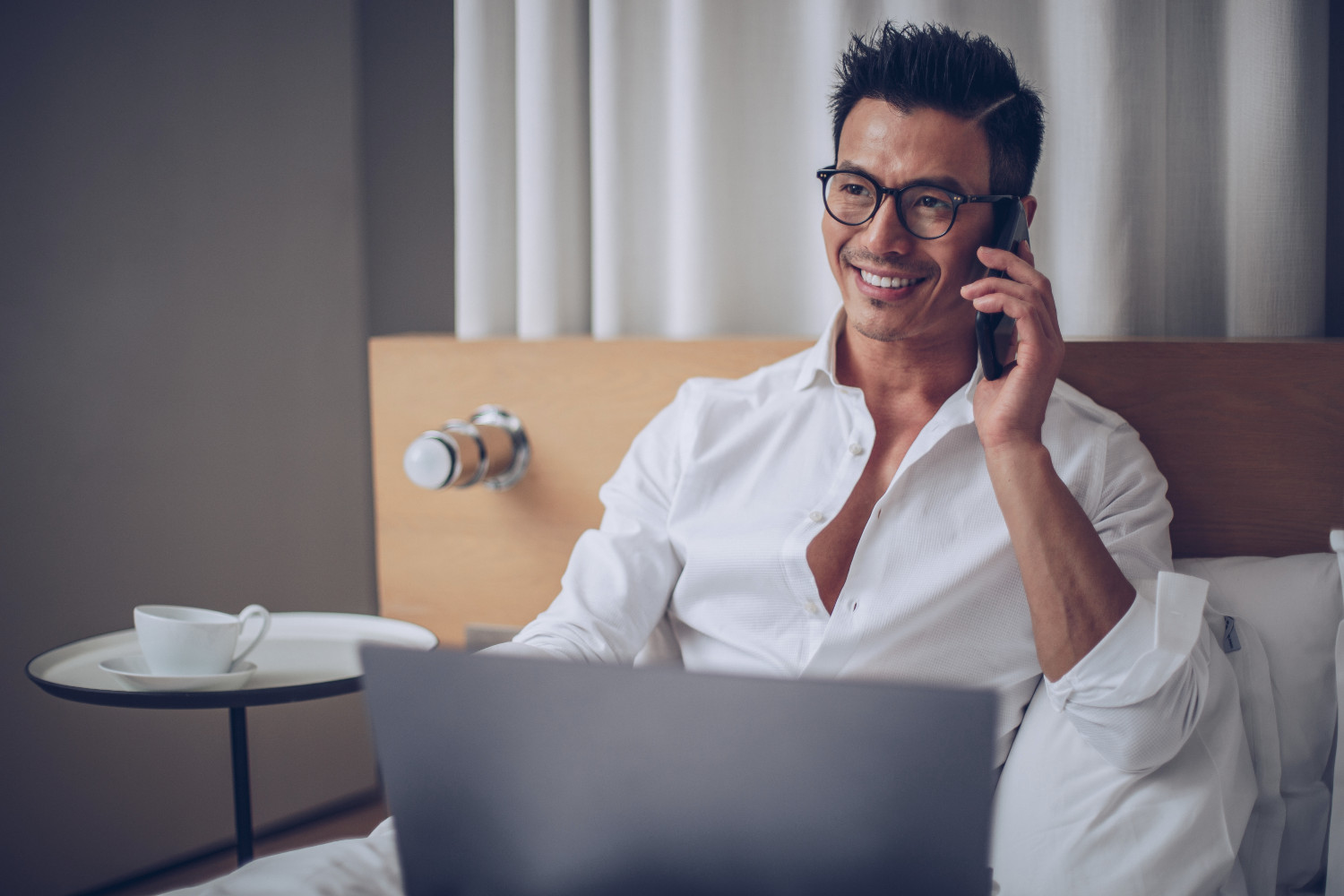 Program Description

Hoteliers are serving an increasing number of digitally-savvy travel consumers who can be engaged, acquired and retained only via digital marketing and technology strategies and tactics. Today's hotel guests have become even more digitally-savvy compared to just a year ago - the pandemic has accelerated digital transformation by as much as 7 years (McKinsey & Company).
Course Participants will learn how to build upon the customer relationships established in the previous Dreaming, Planning and Booking phases, in order to win the guest loyalty in the Experiencing and Sharing Phases.  This category includes: guest recognition marketing, CRM marketing in the pre-, in- and post-stay, loyalty marketing, drip campaigns and marketing automation initiatives aimed to turn the guest into a repeat guest and loyal customer. 
Participants will learn how to reinforce the brand values, enhance and deepen the customer relationships, and win the guest loyalty in the Experiencing and Sharing Phases to establish a steady "supply" of repeat guests and brand ambassadors. 
Today acquiring a new guest is 15-20 times more expensive than retaining an existing guest. Increasing the number of repeat guests from the current levels could bring enormous benefits to any hotel and help lowering marketing and distribution costs. According to Phocuswright, 79% of hotel website bookings made by travelers who belonged to a guest recognition or loyalty program.
Program Outcomes
Develop understanding of the hotel guest Digital Customer Journey and its five phases: Dreaming, Planning, Booking, Experiencing and Sharing.

Conceptualize successful digital marketing strategies to successfully engage and retain customers in the Experiencing and Sharing Phases and steer them toward becoming repeat guests in Sharing Phase and beyond.

Learn how to develop hotel, company-specific, digital marketing budget for an effective and efficient Guest Retention Marketing.

Learn how to achieve better results with less marketing spend.

Evaluate the digital marketing technology needs of the hospitality organization required to support its Guest Retention Marketing efforts.

Develop Google-specific Guest Retention Marketing Strategy.

Design digital marketing campaigns to engage customers in the Experiencing and Sharing Phases of the Digital Customer Journey, including Guest Messaging Marketing, Upsell Marketing, CRM Marketing, Loyalty Marketing, Drip Campaigns, Marketing Automation Initiatives, Brand Ambassador Marketing, etc.
Program Faculty
Max Starkov is a hospitality digital strategy, technology and marketing executive, consultant and expert with 30 plus years of industry experience. Max has spent his entire professional career in hospitality and online travel, focusing on hotel digital strategy, technology and marketing. Max has consulted hundreds of major hotel chains, boutique and luxury hotel brands, independent hotels, resorts and casinos on their digital technology and marketing strategies. Until recently, Max was the Founder and Board Director, President & CEO at NextGuest (NextGuest.com), a 150-employee hotel digital strategy, technology and marketing consulting and services firm, headquartered in New York City with global offices in Europe and Asia Pacific. Before NextGuest, Max founded and served as CEO of two Internet travel startups: Travelbreak.com 1995-1999 (direct supplier-to-consumer online travel marketplace), WhaleMedia.com 1999-2001(Winner of Microsoft's Global RAD Award for hotel online booking systems). 
As an online travel expert consultant with the major expert knowledge networks, Max has consulted hundreds of Wall Street analysts and investment bankers on the online travel marketplace, hospitality industry technology and marketing, online distribution strategies, etc. Max is a published author of hundreds of articles, opinion articles, white papers and best practices guides and is recognized "thought leader" in digital technology and marketing strategies in hospitality and travel. Max is the recipient of the hospitality industry's most prestigious award, the HSMAI "Top 25 Most Extraordinary Minds in Sales and Marketing" and served on the HSMAI Digital Marketing Council, the highest hotel digital marketing authority in the country, commissioned to monitor and educate HSMAI members about the emerging trends and innovations happening in hotel digital marketing universe.
Since 2001 Max has been an adjunct professor, graduate and undergraduate courses, on hospitality technology, online distribution, digital marketing and CRM at New York University's Tisch Center for Hospitality Studies. Some of the courses include: 
Hospitality Technology

CRM in hospitality 

Online Distribution in Hospitality and Tourism 

Digital Marketing in Hospitality and Tourism 

Digital Marketing for DMOs (Destination Marketing Organizations), etc.
Max has an MS in Economics of International Tourism & Hospitality, Sofia University and an MBA in E-Commerce degree, Beta Gamma Sigma Honors, from Fordham University in New York.