August 17, 2023
CGA Highlight: Cultivating Future Climate Entrepreneurs From Across the Global at NYU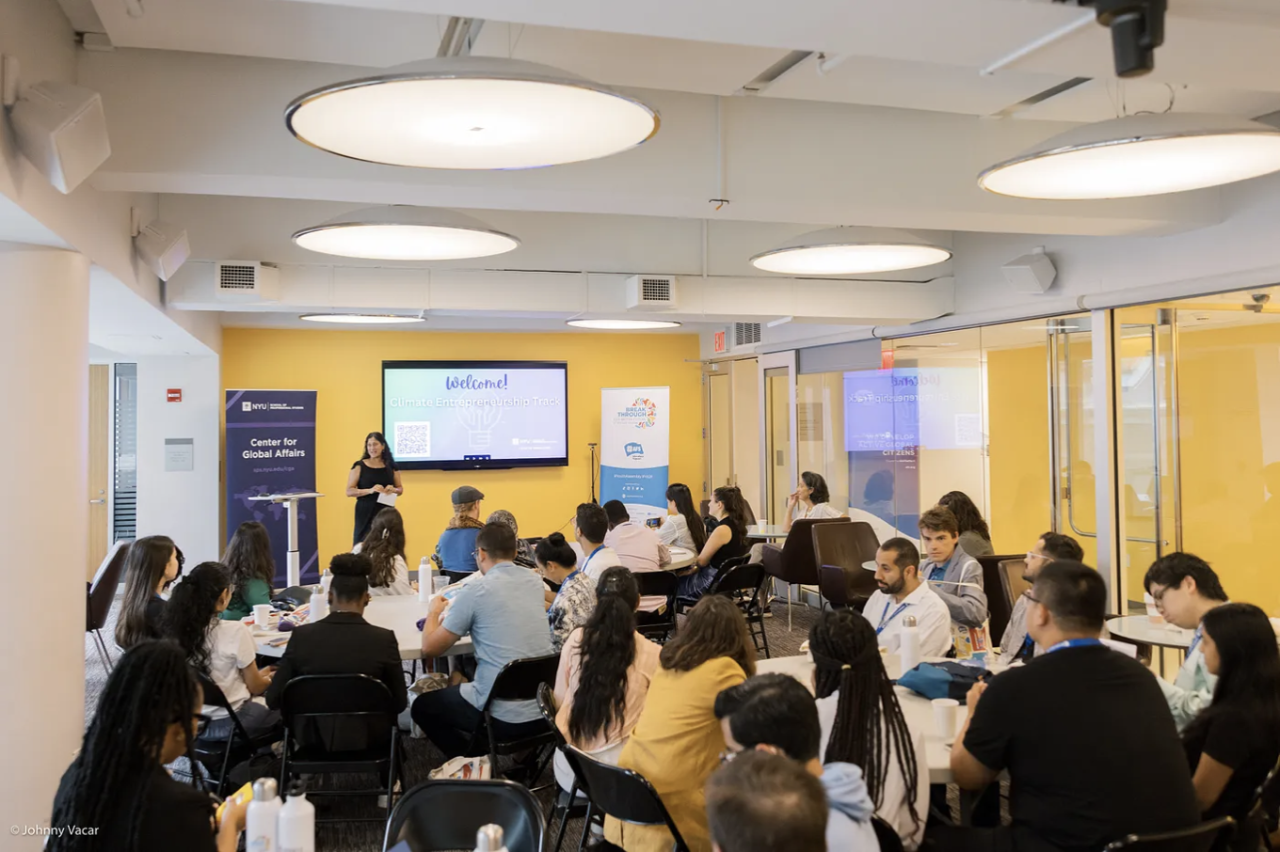 NYU SPS Dean Angie Kamath greets the group.
NYU SPS Center for Global Affairs was thrilled to host and facilitate a two-day special program on Climate Entrepreneurship as a part of the 28th annual Youth Assembly program hosted by AFS Intercultural Programs.
The impressive and inspiring group of 45 participants came to campus from across the globe. Country representation included Albania, Australia, Benin, Canada, China, Egypt, Ethiopia, Ghana, India, Indonesia, Italy, Kenya, Lebanon, Mexico, Nigeria, Peru, Rwanda, South Africa, and Sri Lanka.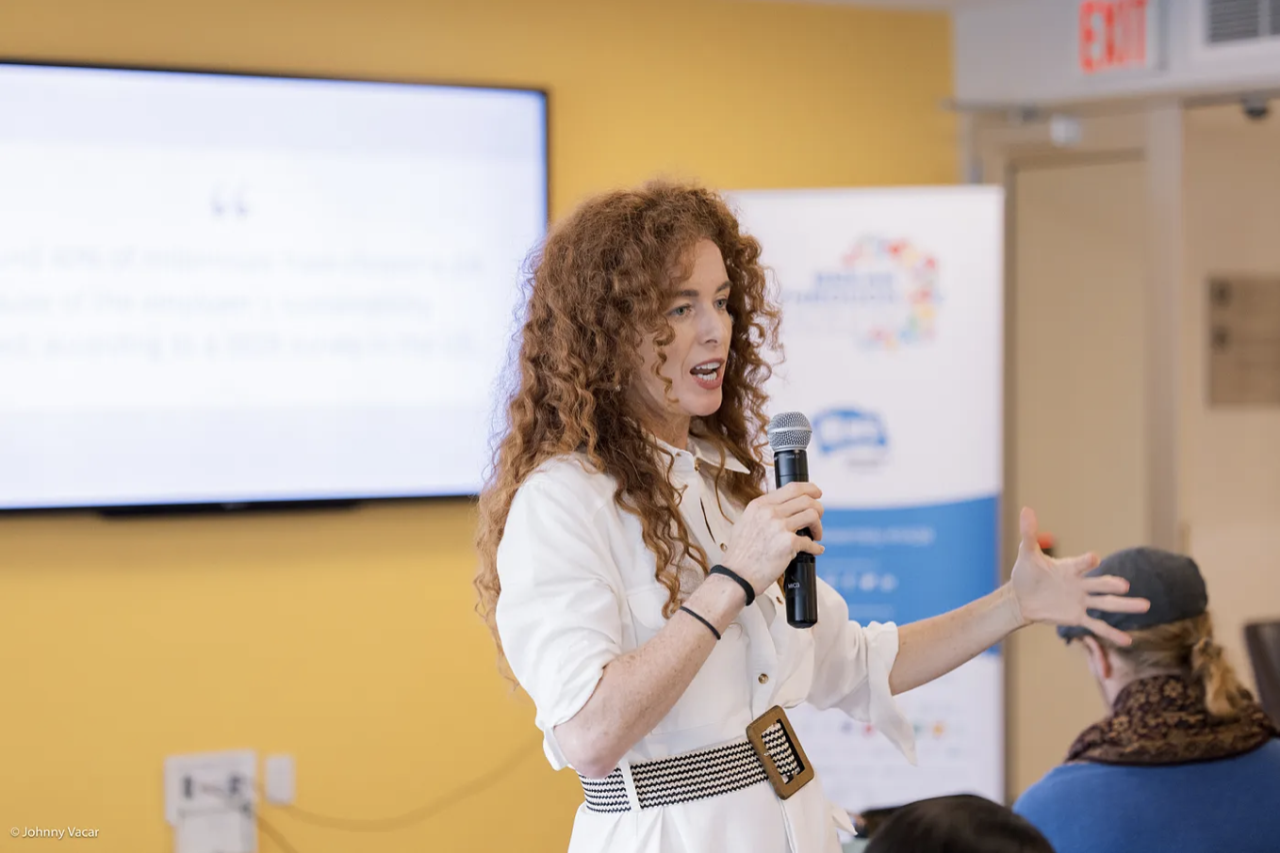 Carolyn Kissane, PhD, Associate Dean of the NYU SPS Center for Global Affairs, speaks about the complexity of addressing climate change.
Through lectures, site visits, and an immersive exercise, students engaged in intensive, hands-on entrepreneurship education covering a range of climate-focused areas. To set the stage, Dr. Carolyn Kissane, Associate Dean of the NYU SPS Center for Global Affairs, provided a foundation lecture on the complexity of addressing climate change. Students also heard about examples of inspiring and creative solutions from the NYU Office of Sustainability and the Urban Future Lab, NYU Tandon's climate-tech innovation hub.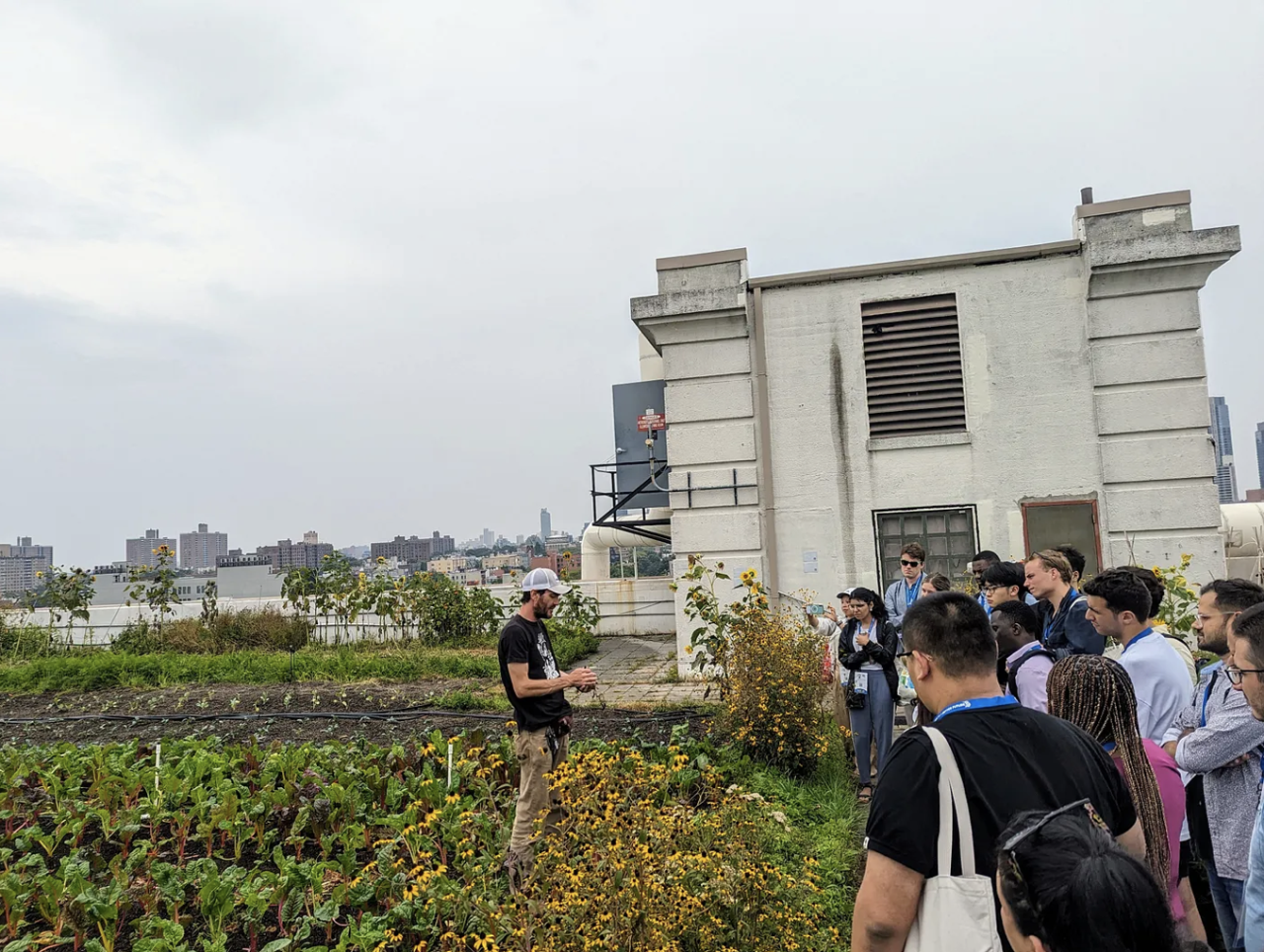 Ben Flanner, Co-Founder of Brooklyn Grange, speaks with participants about urban rooftop farming.
They later visited the Brooklyn Navy Yard where they toured Brooklyn Grange, one of the leading rooftop farming and intensive green roofing businesses, and heard from founders and leaders in the cleantech startup community representing Still Bright, Kelvin, and Climastry.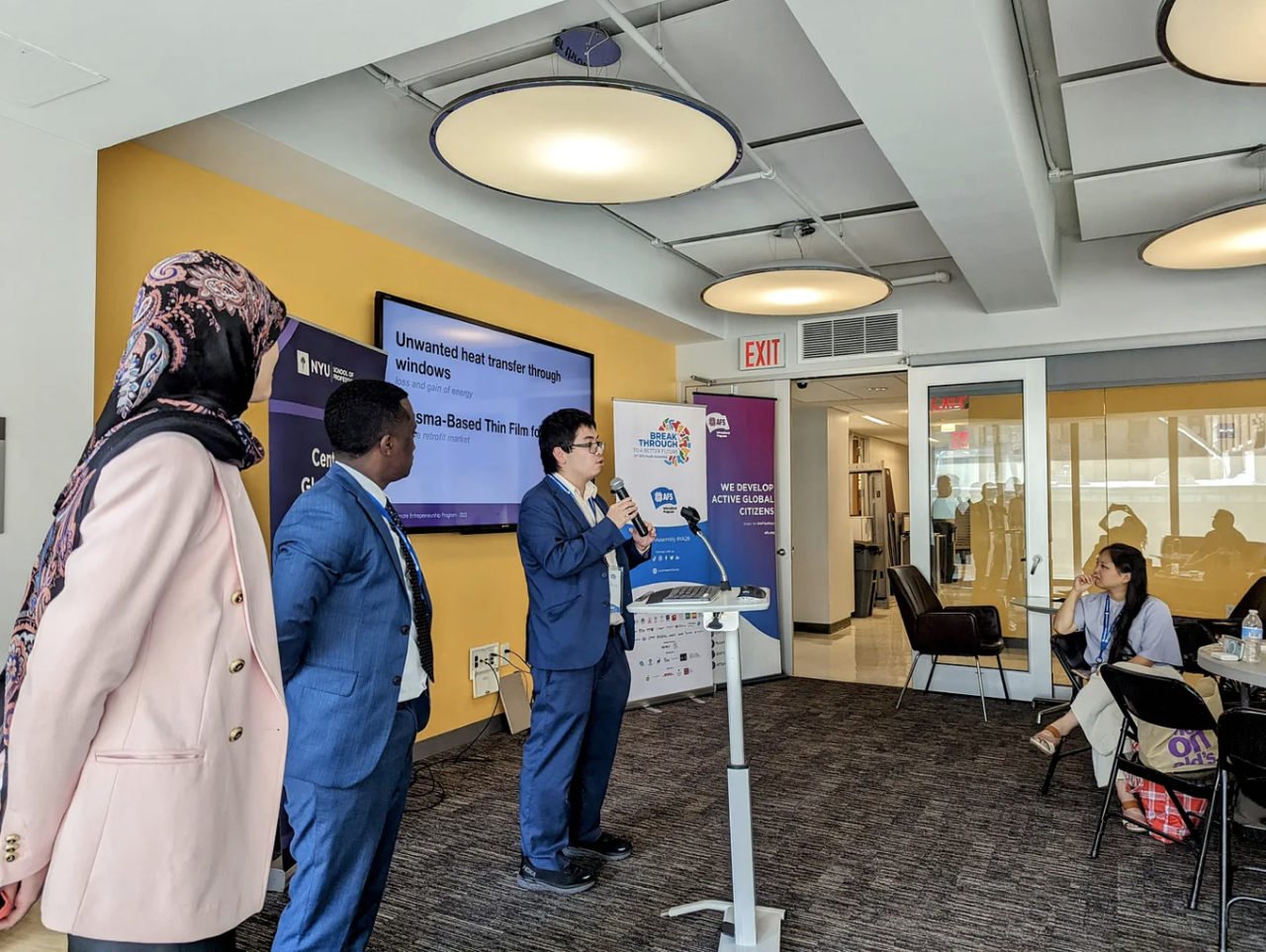 Participants engage in a pitch competition.
The second day featured a deep dive into the business model canvas methodology and practice. Participants were assigned breakout groups with industry and faculty mentors for an interactive exercise to identify a climate-related problem and solution to work through, culminating in a pitch competition.