Remote Teaching Strategies and Tools
Explore the strategies and tools to enhance your remote teaching and learning experience.
Co-Creating Our Experiences through remote teaching strategies
Voices from the Remote Classroom
If you would like to share your story, please contact us at caes.sps@nyu.edu
David Hollander, Global Sport
Todd Cherches, Division of Programs in Business
The following guidelines and recommendations, developed in partnership with the Provost's office and our colleagues across NYU, should serve as a roadmap to successfully move your class from in-person to remote delivery. These guidelines focus on the most basic teaching and learning strategies and utilize two NYU tools: NYU Classes and Zoom.

The implementation of these guidelines will be supported by a number of units across NYU and NYU SPS - particularly NYU IT, NYU SPS IT, NYU SPS Facilities, and the SPS Center for Academic Excellence and Support (CAES).
New Remote Instruction Toolkit
Please visit the new Remote Instruction Toolkit for technology, assessment and pedagocial strategies to create a highly engaging learning environment for your students.
My internet wifi is slow or not working?
If possible, plug your computer into your router with an ethernet cable.

Switch your audio setting from computer audio to phone. Dial in with the meeting phone number. After selecting "Switch to Phone Audio" a pop-up window will show you the number to use to dial into your session.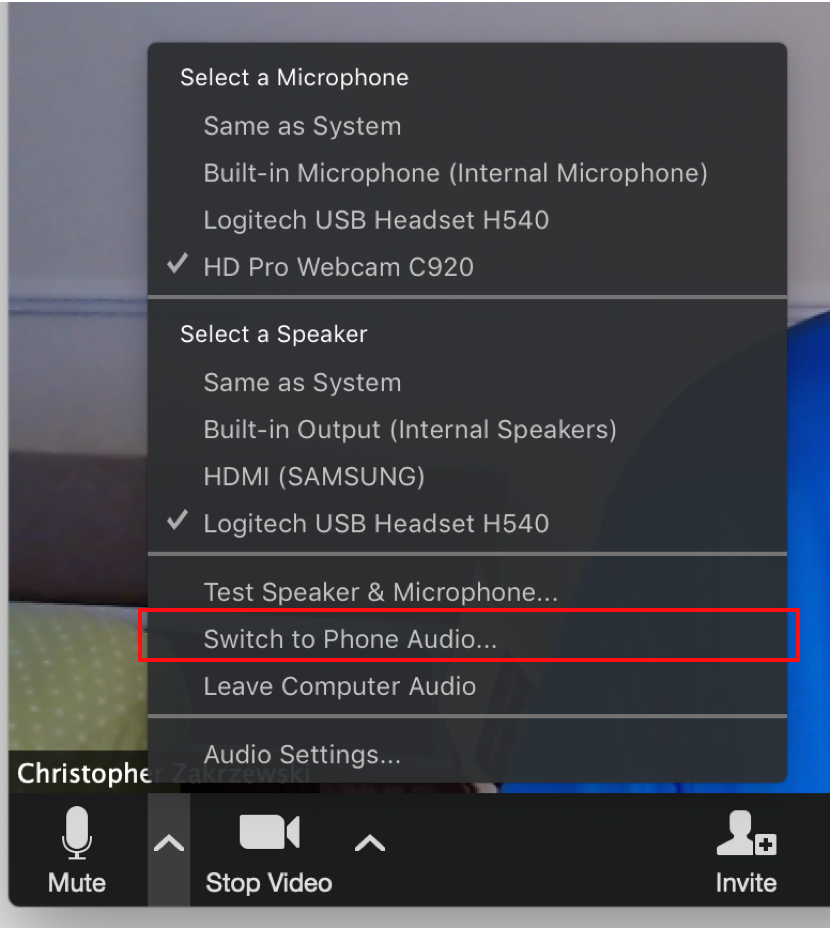 How do I remove a participant who is not a member of my class?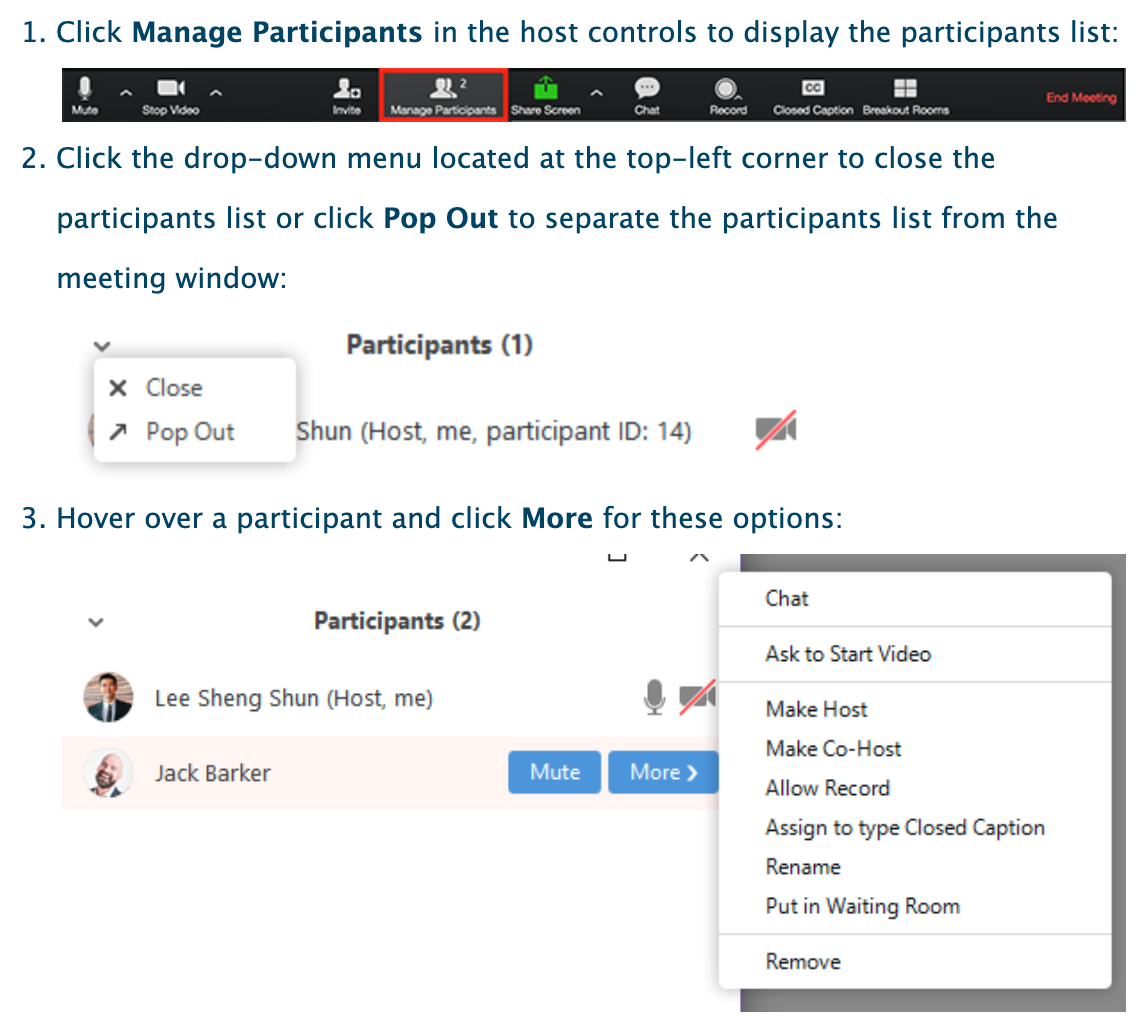 Removing Participants during a Zoom Session: Hover over the intruder's name in the Manage Participants panel. There you will see a more dropdown menu. At that bottom of the menu is "Remove".

You can also take two steps to minimize intruders.
1. Request Students do not Share Links: Remote teaching Zoom sessions are for registered NYU SPS students only.
2. Activate "Only Authorized Users Can Join": Once you have created your Zoom sessions within NYU Classes, you can edit the meeting settings through nyu.zoom.us. Select the meeting and click edit meeting settings. Scroll down and you will find Meeting Options. This is where you can select "Only Authorized Users Can Join". Click Save.  This will require students to log in through NYU Classes to join a Zoom session. Note: Do not activate on days you have guests as they will be locked out.
My students cannot hear me, what do I do?
How do I check my video?
The Zoom guide will ask you to select the type of device you are using. Most of you will be selecting MAC/PC.
How do I Pre-populate Breakout Rooms?
In the News
The Chronicle of Higher Ed has published countless articles on remote teaching strategies. We've found the two listed below to be especially helpful.
Going Online in a Hurry: What to Do and Where to Start
Michelle D. Miller shares her own short list of advice for faculty members who need to move online.
How to Be a Better Online Teacher
Flower Darby shares advice on how to make your online pedagogy as effective as in-person.