Housing
As a student enrolled in the High School Academy Career Edge, Summer College or Aspire program, you have the opportunity to experience what it's like to live in a college dorm. Students in the Career Edge and Summer College programs can also choose to commute if they wish. Commuter students are entitled to the same sevices as those who live in the dorm.
High School Academy students live in Founder's Hall—the newest NYU residence hall—and enjoy spacious dorm rooms and bathrooms located within their suite of four students. Founders Hall is fully air conditioned and provides some of the most spectacular views of NYC. Wifi is available throughout the residence hall. We know that once you settled in, you will begin to feel right at home—making friends in your suite, on your floor, and throughout the building. To learn more about residence life at NYU, click here.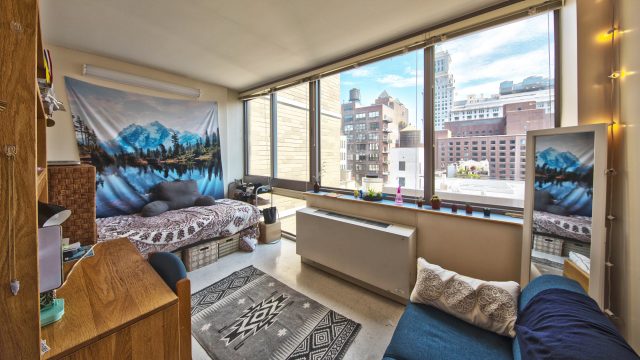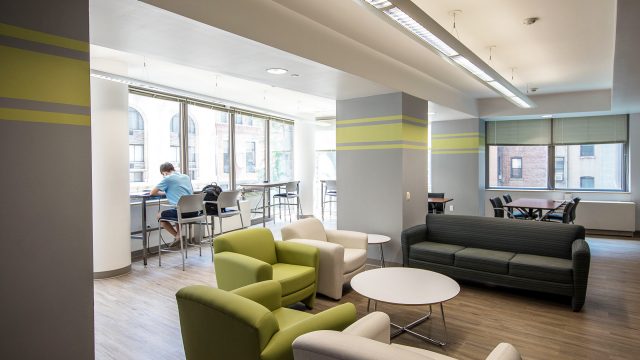 Founders Hall offers common spaces where you can study, meet with friends, and participate in on-campus activities arranged by the NYU School of Professional Studies and the University at large.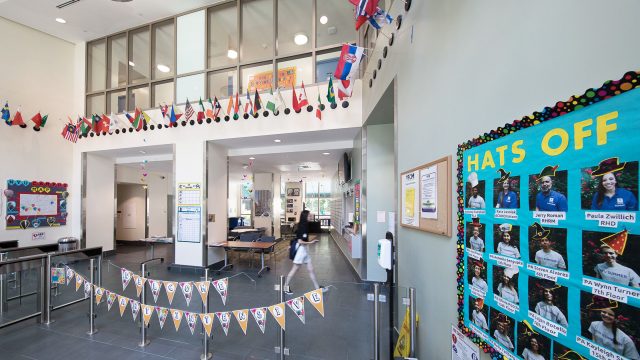 Founders Hall lobby is where you'll check in and serves as the place for meeting before evening activities. Campus tours also leave from the lobby, which adjoins a beautiful, enclosed courtyard garden.