Rarely venturing outside of her East New York neighborhood, Thatcher was thrilled to be accepted into the Aspire program. She found living in the NYU dorms and making new friends empowering. Shy at first, her confidence grew as she bonded with her mentors Dominique and Liliana, both deans scholars at the NYU School of Professional Studies. 
Thatcher found the week-long summer portion of the program extemely helpful in familiarizing her with college life. Weekend sessions focusing on the college admissions process and financial aid options have made her feel more at ease about pursuing a college education.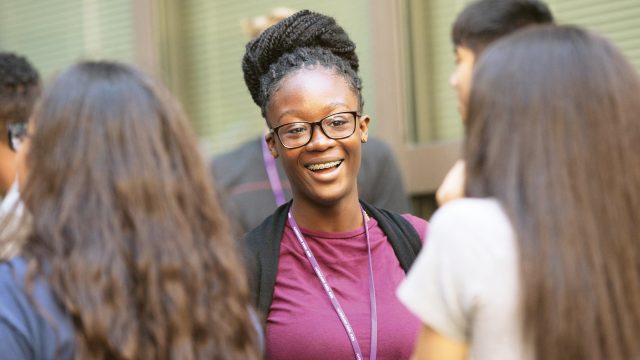 The Aspire program has helped me to build my confidence about attending college. I've also made many new friends.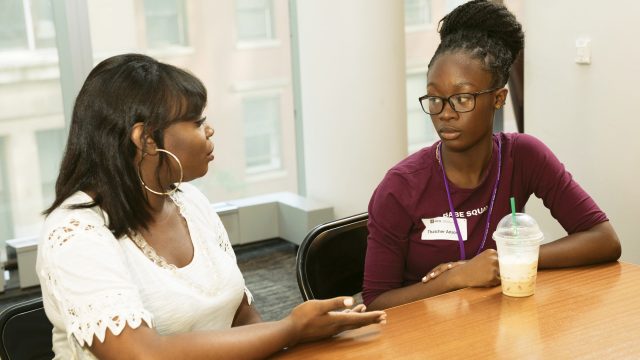 From their initial meeting at orientation, Thatcher and mentor Dominique hit it off. Encouraging her to break out of her shell, Dominique has shared stories of her own struggles with Thatcher to help build her self-confidence and her ability to overcome obstacles.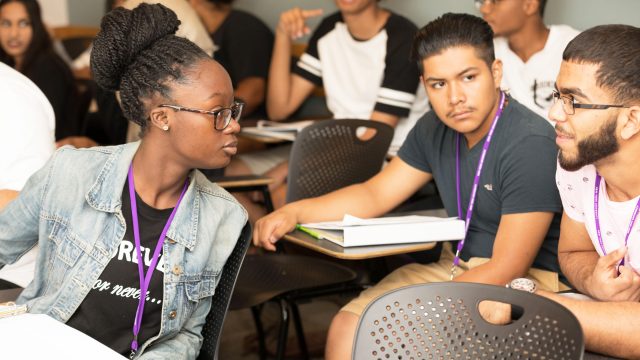 Becoming acclimated to working in teams is all part of the learning process in the Aspire program. Here Thatcher problem solves with two students in her quantitative analytics class.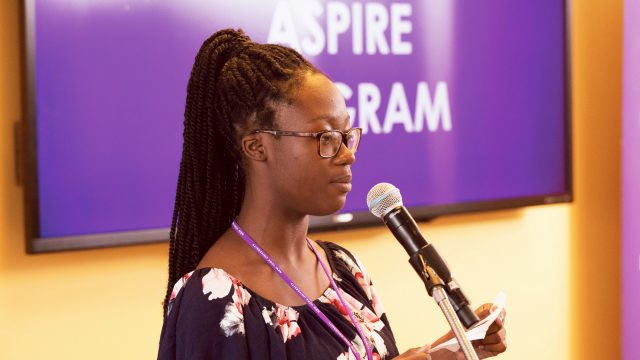 Thatcher's first immersive summer week ended with a presentation about her Aspire experience.