Ryan wants to make his mom proud. He knows the level of responsibiliy she has undertaken to raise him well and to encourage him to pursue the career of his dreams. Being accepted into the Aspire program has given Ryan a tremendous sense of accomplishment and the positive direction he needs to reach his full potential.
Ryan has found his relationship with his mentor, Brad, to be invaluable in helping him to sort out the college admissions process and to learn more about the field of sports business/analytics. A sports business major and dean's scholar in the NYU School of Professional Studies, Brad has imparted his knowledge to help Ryan begin to make decisions about the colleges that would best satisfy his career goals and objectives.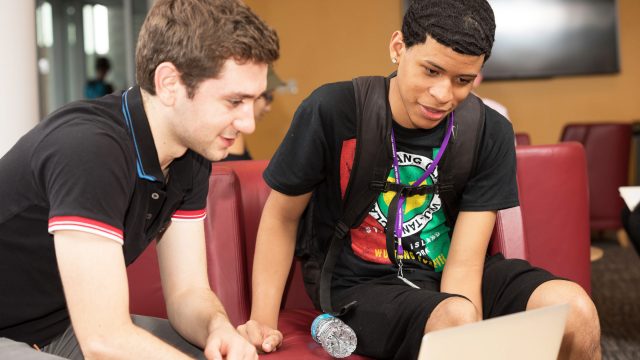 My mentor, Brad, has helped me to narrow down my college choices to those that would best fit my needs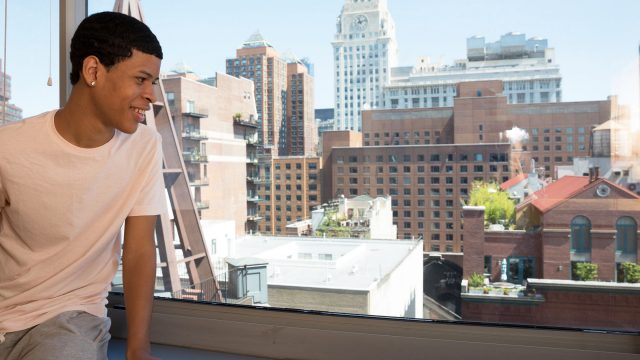 For many Aspire students, staying in the NYU dorms marks the first time they've lived away from home. It's an exciting adventure, but one that comes with new responsibilities, like getting up on time and being punctual for class!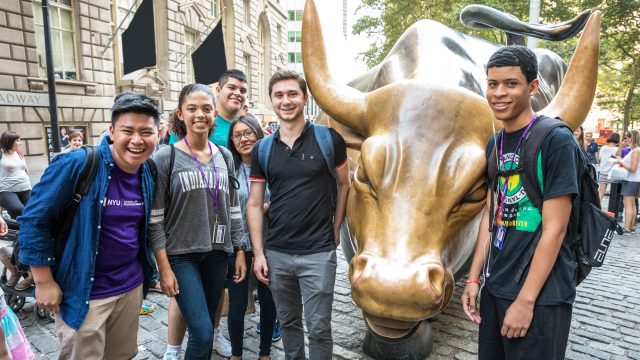 Field trips enhance the learning experience, provide the opportunity to get to see the iconic sights of NYC, and a chance to bond with other students and mentors.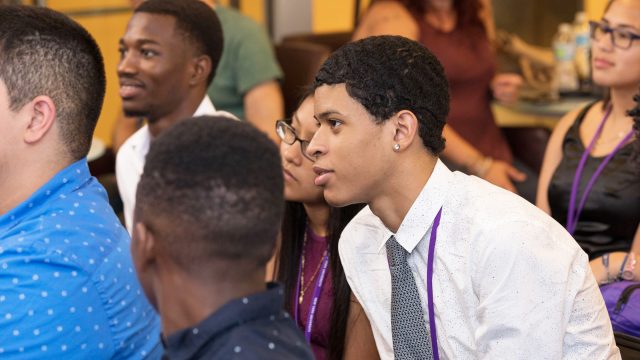 At the end of the first intensive summer week of classes, there is a marked difference in many of the Aspire students. They have begun the process of learning to take care of themselves and exploring the educational and career opportunities that lie ahead.
Course Spotlight
Become immersed in the exciting world of tourism and destination marketing through the lens of New York City.