Student Blog: Mariela Lopez
Mariela Lopez is determined to succeed. Intense and focused, she is ready to take on the world and hopes to someday practice law. She's overcome many obstacles in her young life, but none have dampened her enthusiasm for learning or her incredible drive. Initially skeptical about what to expect from her Aspire experience, Mariela has become an engaged student and mentee who realizes the support she is receiving will provide the solid foundation she needs to pursue her dreams.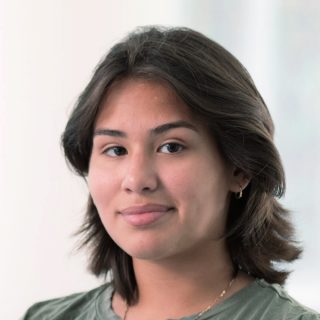 Mariela's Aspire experience has been an unexpected adventure for her. At her mother's coaxing she applied, but remained skeptical about what the program might offer her. After a week in the summer intensive immersion portion of the program, Mariela has transformed into a more confident believer in herself and has made new friends who have the same goals as her—to get ahead no matter what the obstacles.
Her mentor, Ron, a dean's scholar in the NYUSPS Division of Applied Undergraduate Studies, has played a major role in putting her at ease. A well-matched twosome, they have built a strong and supportive relationship that will last well beyond Mariela's two years in the program. Mariela also has benefited greatly from her classwork in subject areas that supplement normal high school curricula.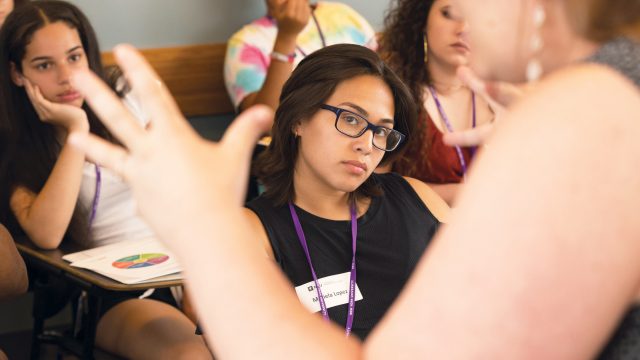 I found the classes on writing and leadership very helpful. Each of these skills will be extremely important for a career in the legal field.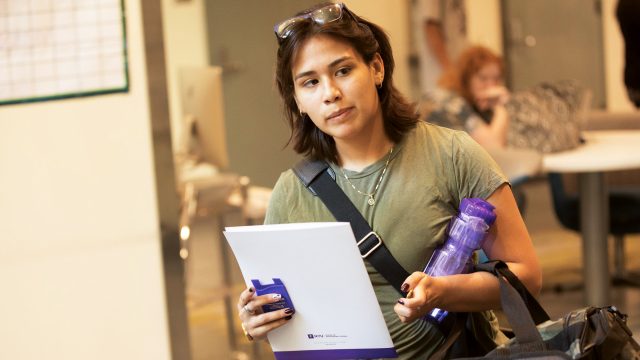 Mariela was eager to get a feeling for dorm life, but was not sure what to expect. Once she became acclimated, she was pleasantly surprised by how easily she made new friends.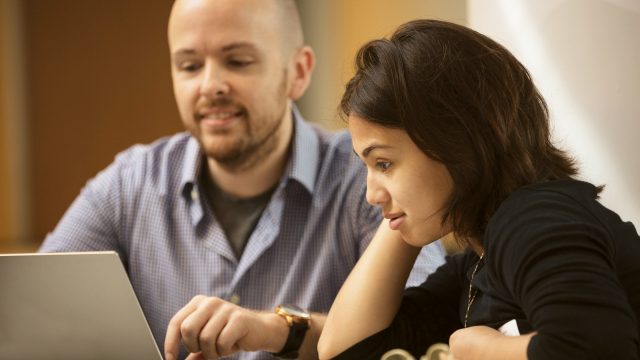 Time with her mentor Ron discussing her goals and objectives has helped Mariela to focus in a positive way. Although years apart in age, they are very similar in many ways!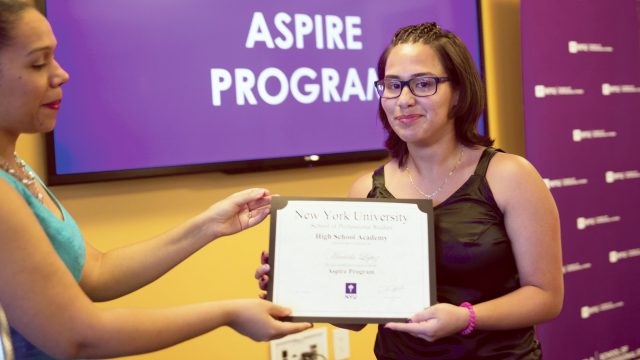 On the last day of the summer intensive portion of the program, Mariela received a certificate of completion. She'll return to NYUSPS each month for the next two years, continuing the process of preparing for college.