June 3, 2020
ELI Student Writing Series: An Essay by Helen Wang
Photo: Helen Wang (on left) and friend/classmate Yoko
Helen Wang is currently a student at the ELI. She wrote this essay after reading Nora Ephron's essay "A Few Words About Breasts" for her evening writing class this past spring. She has been accepted to NYU as a freshman beginning in January 2021. Congratulations, Helen! 
A Few Words about Being a Physically Mature Female
by Helen Wang
To be honest, it is acutely difficult for me to talk about my period and breasts in writing, a piece of writing that will be read by others. How can I put such a personal story on the table?  
Thank god, I don't have breast troubles like Nora Ephron, the writer: being 28AA, looking for strange solutions to expand the size of her breast. Instead, compared to my peer group, I was a straight A student in the development of breasts and of periods. I had my first period in the winter of 2012, and was the first one to wear a bra in my dorm. Seems that I should be proud of being such an outstanding young female. But you know what? I-was-ASHAMED. I wore bras, while others didn't; I had periods, while others didn't. My poor Mom! I really blamed these unusual championships on her: why did my Mom feed me in such a nutritious way? So I tried various ways to hide my breasts and periods.
Here are some ways:
Wrapping used tampons with extra tissues and papers before throwing them in the trash.
Volunteering to throw out the trash so no one would notice my tampons. BTW, my roommates liked me so much at that time because I was always volunteering to throw out the garbage. Till today, they don't know the truth behind my volunteering spirit. Aha, I was a good actress!
Putting on my bra under the covers before others got up.
Wearing thick clothing in the summer to hide the shape of my bras.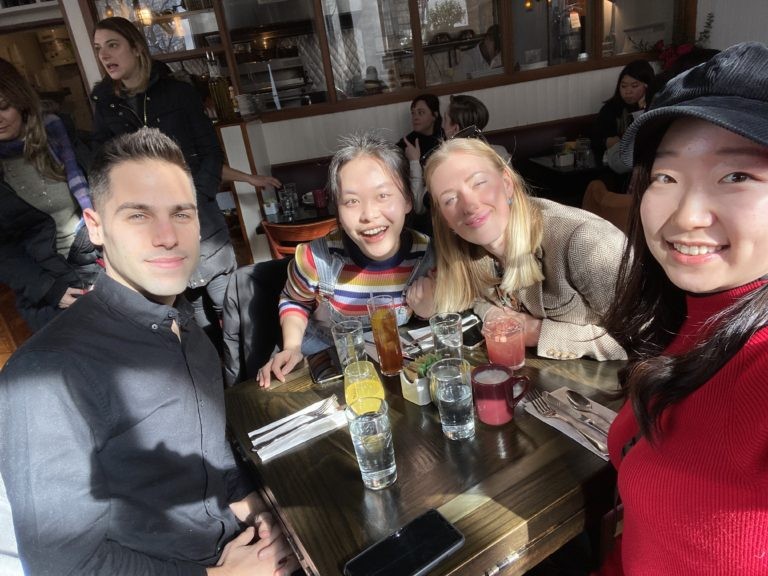 Guys, you have no idea how happy I was when I found another girl who also wore bras and had periods. We two would talk about this in a small storage room, acting like spies. Soon, we became best friends. In the girls' world, it's so easy to be best friends. But it's also very easy for friendships to break up: she revealed my secret to others! I was BETRAYED. My secret was brought to light. I felt even more awkward.
Later, my sensitive Mom found out about what was going on. She talked to me seriously: you should accept yourself and all these wonderful changes. My chest-and-head-up dad always poked my back to push me to stand up tall like a tree. What they both helped me with was to become confident again. Today I do appreciate what they told me at that time. It was simple and short. Only four words: My girl, head up.