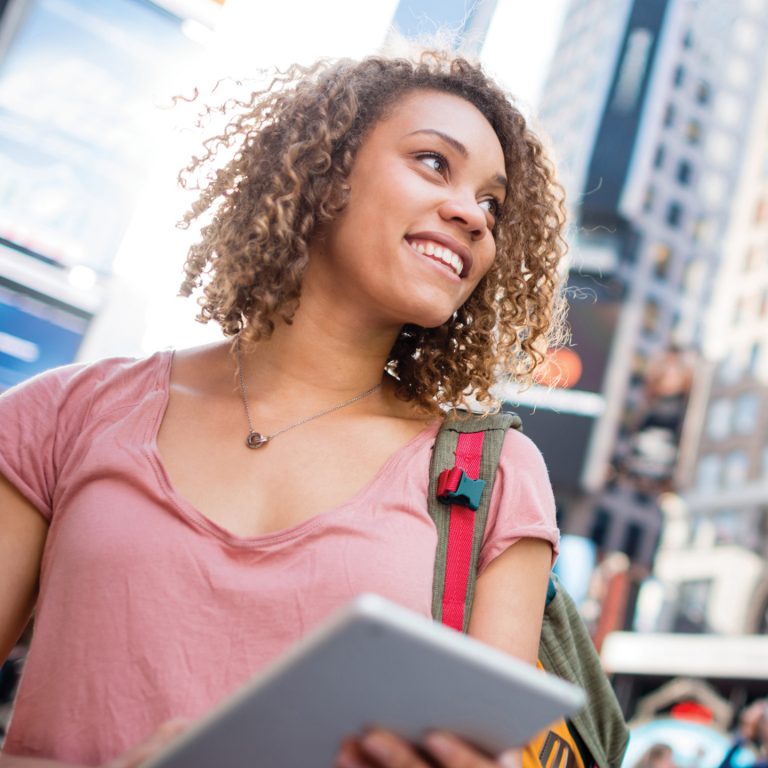 Get Ahead Professional (GAP) Semester
The NYU School of Professional Studies (NYUSPS) Get Ahead Professional Semester (GAP) is a six-week program that provides students who have recently graduated from high school, with an immersive academic experience in the heart of NYC—the cultural and financial capital of the world.
Information Table
Program Dates
Monday, October 8 - Friday, November 16, 2018

Check-in for housing: Sunday, October 7, 2018
Check-out for housing: Saturday, November 17, 2018

Please note: off-campus housing is not guaranteed. Interested participants should inform the program immediately if they are interested in housing for the GAP Program.
Program Costs and Fees
Tuition - $7,000 • NYC Housing Cost - $5,500
Courses are noncredit
Age Requirements
You must be 18 years of age or older by October 8, 2018 to enroll in this program.
Scholarships
Need-based scholarships may be available for those who qualify.
Program Contact
NYU High School Academy Experiences Carousel