Aspire is a two-year program that commences with a week-long intensive summer experience, during which students gain a solid foundation in four key areas that will help them to prepare for college:
• Leadership • College Prep • College Writing • Quantitative Analytics
Each student is paired with a mentor for the duration of the program, with whom they will have the opportunity to engage year-round. 

The summer experience is followed by monthly workshops that occur on weekends, designed to focus on:
The college experience and expectations
College options
College financial aid
College application timeline and plan
Resources for standardized testing
College essay writing
Students apply as sophomores for the summer intensive and continue to attend Aspire workshops throughout high school. Successful applicants to the program must show academic improvement in high school and must be active in their local or school community.
Each student admitted into the program will receive a full scholarship that covers tuition, housing, and meals for the one-week summer intensives and weekend workshops throughout the academic year.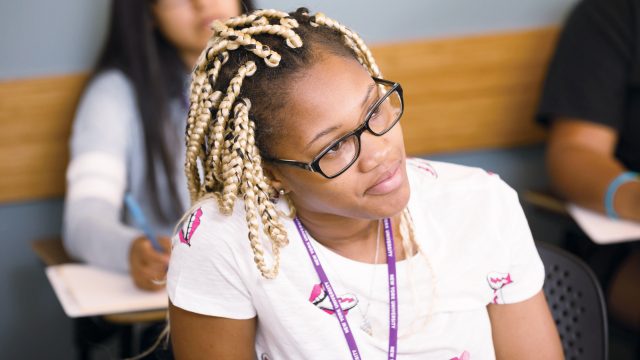 The NYUSPS Aspire program helped me to build confidence in myself and my ability to have a great college experience.