Faculty & Mentors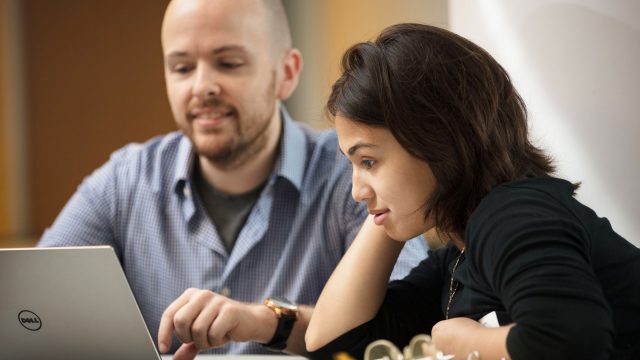 A major component of the Aspire program experience is the tremendous support students receive from faculty members and mentors. Course content is delivered by faculty members who are able to bring the subject matter to life and who encourage students to reach beyond their comfort zone to get the most out of the learning experience.
Each student is paired with a mentor who will support them throughout their time in the program. Mentors serve as positive reinforcement, coaching their mentees through assignments, discussing their own college experience, and providing helpful tips and guidance on choosing a college and navigating through the admissions and financial aid process.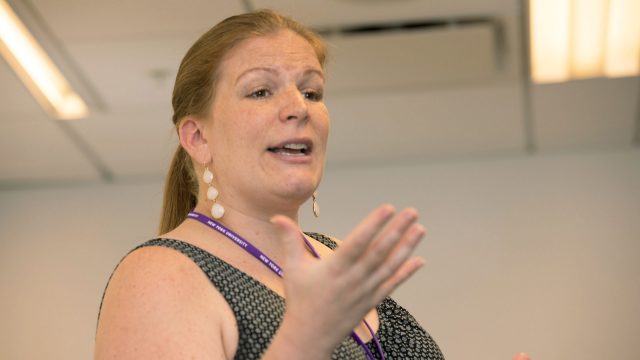 Faculty members provide a stimulating learning environment that empowers students to build critical thinking skills and develop techniques for problem solving.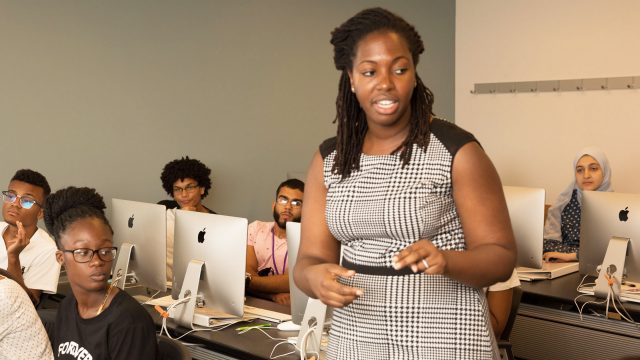 Courses afford a forum for discussion and for interactivity that initiates students into a vibrant learning community.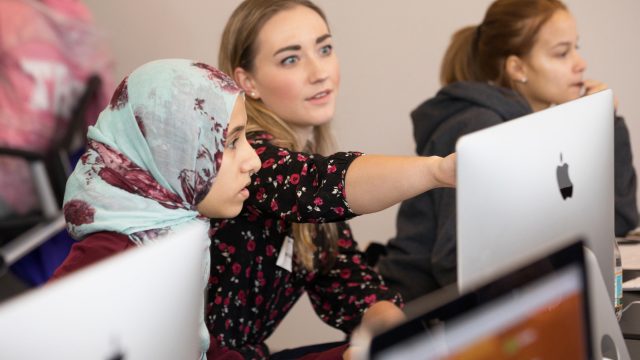 Mentors work with their mentees to define career paths and explore college options.