Academic Experience
The NYUSPS Aspire program is structured to raise high school students' aspirations for college, inform them about the college application process, and prepare them academically for the transition into college. Through this focus on college preparation, the Aspire summer program weaves together opportunities to develop meaningful relationships with mentors and faculty members through formal and informal opportunities for learning. As high school students will need the most support during junior and senior year, the program is structured to immerse them in the college experience during the summer. This immersion includes a week-long residential experience, and continues to support students through both years, leading up to the transition to college.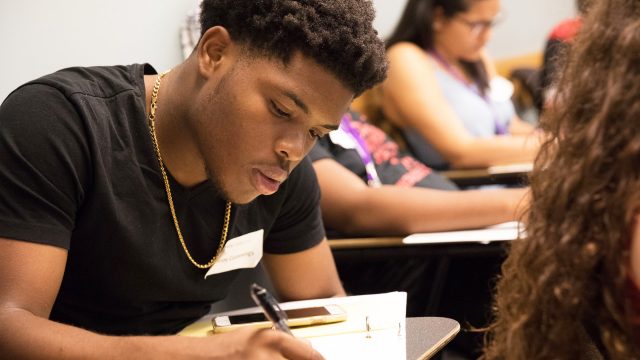 The goals of the Aspire program are to:
Instill a drive and enthusiasm for applying to and attending college after high school
Introduce students to the fundamentals of the college experience
Strengthen academic (writing and quantitative analytics) and leadership skills
Deliver a comprehensive college preparatory curriculum
Encourage career exploration
Establish a support network for students through mentorship
Four courses that build core competencies for college and beyond: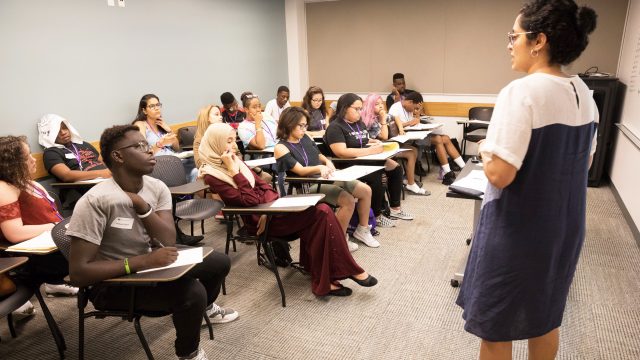 Quantitative Analytics I and II: Focus on problem-solving skills that are applicable to college-level quantitative courses and develop strategies for constructing logical arguments and reasoning with evidence.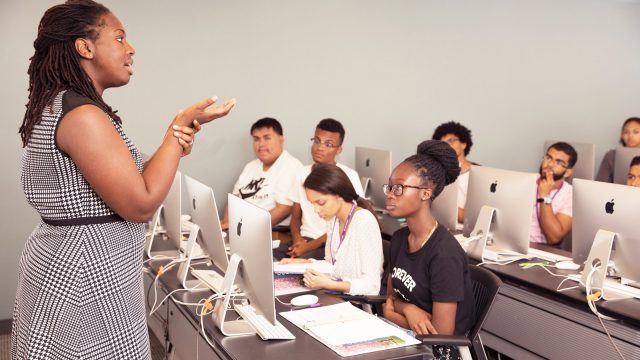 College Prep I and II: Explores college options and focuses on the college application process. Assists students in identifying college choices and preparing materials to submit for college application.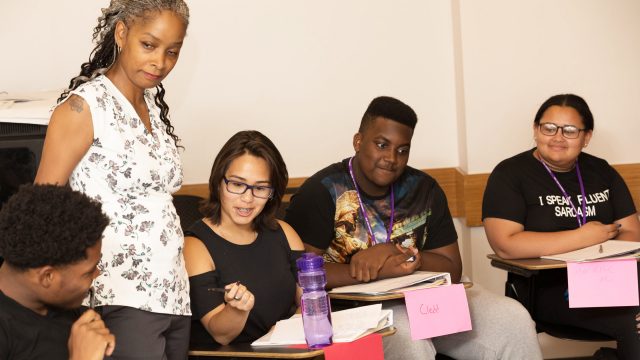 College Essay I and II: Introduces students to the rigor of college essay writing. Provides the guidance and editing that allows students to walk away with a completed college application essay.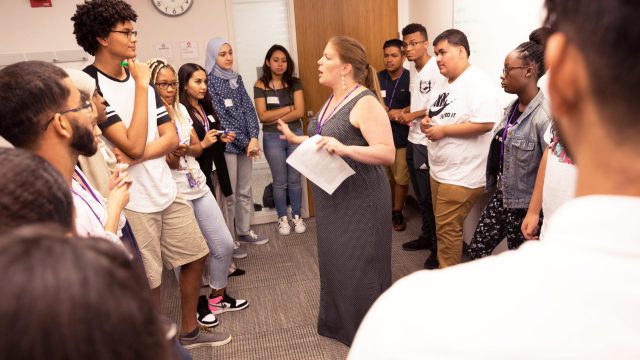 Leadership I and II: Develops five core competencies of social-emotional learning—self-awareness, self-management, social awareness, positive decision making, and healthy relationships. Provides students with a more comprehensive understanding of the social and emotional skills necessary for continued growth and development in college and beyond.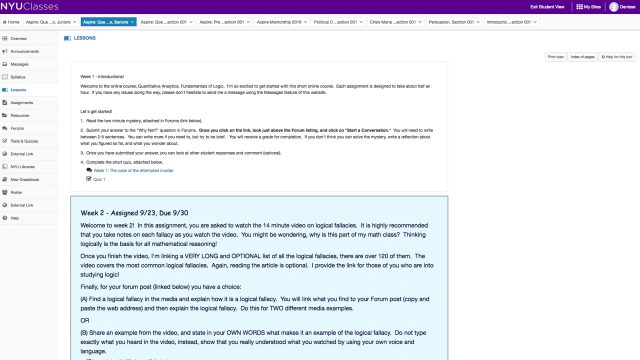 The online learning component of the Aspire program carries the thread of college preparation and academic strengthening from the summer through the academic year, and provides a bridge between high school and college online courses. Students engage in online discussions about college prep milestones and complete online assignments in quantitative analytics and writing.